Special weather
By: barbamz , 12:39 PM GMT on June 19, 2014
Rio de Janeiro, Brazil, during the broadcast of the world cup final.
Current weather in Germany / Europe with several updating websites:
Current official weather warnings in Germany.
Source with more features.
Current rainfall in Europe.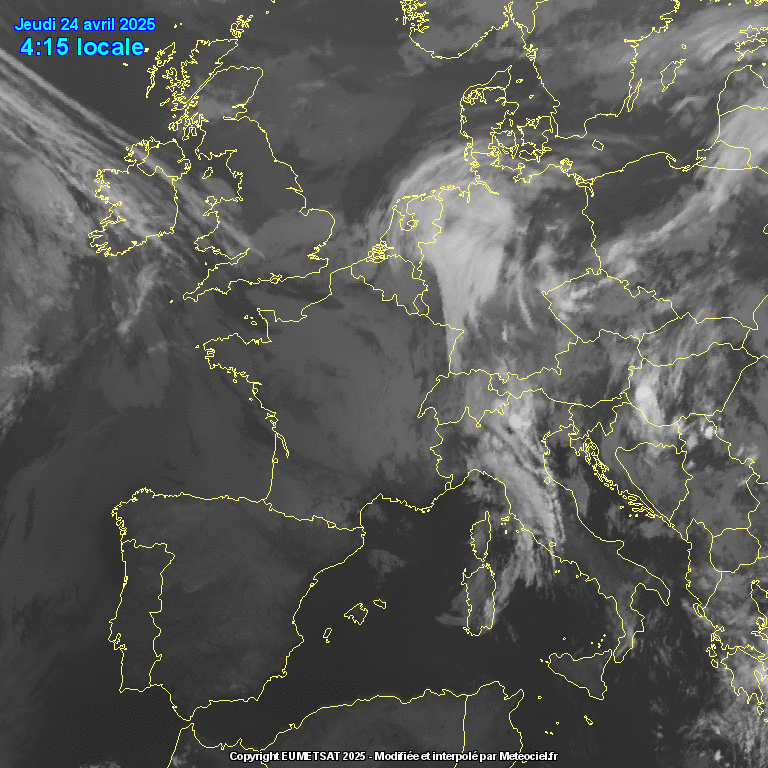 Infrared satellite western Europe.
Current analysis.
Current lightning Europe.
Real time lightning map Europe

Current cloud top temperatures Central Europe (more detailed).
Current weather development in Europe:
Current rain radar Germany:
Current temperatures in Germany (Celsius):
-----------------------------------------------
Old entry:
With nothing special going on in Germany's weather, here just some pics from the jungle of my backyard terrace :-)
As summer is progressing so is wildlife: Today on my balcony-terrace: Bumblebee is doing its job, but some ants are there as well, nursing and milking aphids:
---------------------------------
On the whole it has been way too dry this spring and (still young) summer in most areas of Germany, especially in my area near Frankfurt.
Hydrological balance from March to May:
Hydrological balance for June/July (updating):
If you got some spare time, you may enjoy - if possible full screen - the following meditative video with amazing colors which was taken July 10 in
Hagen
in western Germany.
I'm sorry that I'm currently not so much around my blog and other's blogs. There is some work to be done in office, and when I'm on WU time mostly is comsumed for watching and posting about all those weather and climate stuff worldwide ;-) Moreover the above mentioned jungle needs a lot of irrigation every evening, as sky doesn't send any help right now, and there are ants and aphids to combat to boot. Yeahh, sometimes I'd like to be a retiree already, lol.
Reader Comments
Comments will take a few seconds to appear.
About barbamz
Featured Blogs
Previous Entries for 2015
Recommended Links