Xaver
By: barbamz , 12:47 AM GMT on December 04, 2013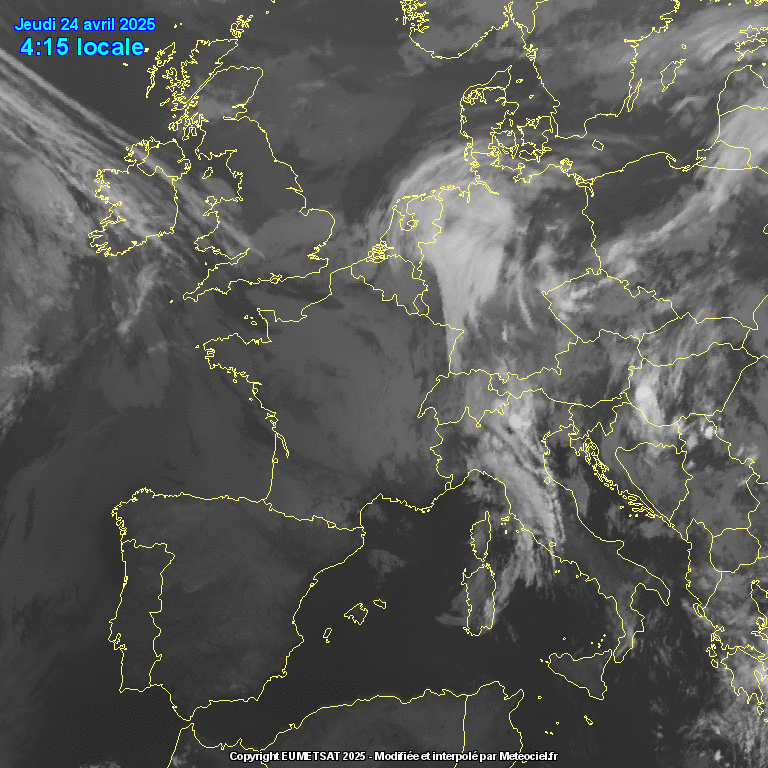 Radar Europe with lightnings. Source.
---------------------

Update December 10:
Here some victims of our European storm Xaver, some of which survived and some unfortunately not. Stay well everyone!



U.K. Rescue Center Overrun With Orphaned (And Adorable) Seal Pups
by Eyder Peralta, December 10, 201311:24 AM

Dozens of seal pups missing after hurricane
Published: 10 Dec 2013 16:11 GMT 01:00
(Okay, take the "hurricane" with humor, it's the translation of German "Orkan" with the same roots in language as "hurricane".)



Lost beaches and coast line in the german island of Sylt (missing seal pubs are from another island, Helgoland, though). More.


---------------------
Update December 6:



Giant waves at Whitehaven/Cumbria/UK.


German Island Sylt, showing severe erosion of the vulnerable island. There are views of a beacon which already was endangered by storm Christian some weeks earlier. Now the whole land tongue is gone (and they already gave it up after Christian hit). So Germany shrinks, sigh ;)

Death toll unfortunately is at 7 now:
Deadly storm and tidal surge batter northern Europe
BBC News, 6 December 2013 Last updated at 18:15 GMT
Hurricane-force winds and tidal surges have killed at least seven people in northern Europe, flooded parts of Hamburg and left thousands of homes without electricity. ....

Edit: According to German news death toll is at 10 now ...



---------------------

Forecast maps for wind development.

-----------------------

Present tide readings for Hamburg (should update when refresh, notice: the orange markers show the predicted hight of the next tides!!!!):




Interactive map for more locations.


----------------

German live report with maps and pics.

-----------------



Radar Germany.

------------------

Latest weather readings Germany (FF = average wind in km/h; FX = Top gales in km/h.)



Thunderstorms and lightning associated with Xaver. Source.




From Facebook site of the official German Weather Service DWD. Look here for more.

Live streaming webcam Sylt.

Map of Sylt (Northern Germany):



---------------------------

Live streaming webcam Thyboroen/Denmark.

Location see wikipedia.

Xaver (saved images). Source for update.



Source DWD; will update.



--------------------------
From earlier:

Main entry from Dr. Masters just has been dedicated to Xaver. Look there, it's much better than my informations.



Source.


Gale-Force Winds: Germans Brace for Major Winter Storm

English Spiegel, December 4

------------
From earlier:





Germany is going to see a very severe wind and winter storm at Thursday and Friday. Not so much at my place in the mid of the country but at its northern parts, especially in the islands and particularily in those regions with bayous of the Northern Sea. "Xaver", as the storm is named in Berlin, could be especially dangerous, as its winds with up to 180 kmh = 112 mph will coincide with a spring tide (tidal wave), creating a huge sturm surge in these bayous (City of Hamburg is at the end of one of them).

These weather conditions are somehow traumatic for (elderly) people in Germany as they remember the storm surge of 1962 which caused the death of 340 people (315 in the region of Hamburg).



Wilhelmsburg 1962 (Source wikipedia)

Of course, levees are built up higher now than in 1962 and weather forecasts improved a lot. Nevertheless its dangerous, and the storm may cause severe flooding and erosion in the islands and coastal regions of Germany and Denmark, apart from devastating winds which could reach far inland.

We'll see how it pans out, as those storms usually develop only a few hours before they hit.

Unfortunately I won't have much/any time to stick around here in the next days and weeks. So I hope I get some help from our fellow bloggers in Europe and from you all to cover this development, in case it becomes a significant one.

BBC published a little weather video today, but it's mostly focused on the British Islands.

This is the latest GFS pressure map (500 hpa), posted on a German weatherblog:




This is the alert map from wetteronline.de for Thursday (I'm in the not dangerous green zone):




WRF wind forecast (850hpa) for Thursday in knots:



(Saved image)



Forecast map published on German Spiegel Online.

Estofex discussion December 3:

... Northern Ireland, Scotland ...

In the exit region of a cyclonically curved jet-stream, reaching over 80 m/s at 300 hPa level, rapid cyclogenesis is forecast over the Atlantic and the center of the low is forecast to be centered just north of Scotland by Thursday 06 UTC. Intense pressure / geopotential gradient will support windspeeds of 40 to 50 m/s in 925 to 850 hPa level. Both GFS and ECMWF simulate marginal CAPE values just behind the main stratiform rain shield, suggesting split-front character. CAPE should be connected to a tongue of moister airmass just ahead of the surface cold front, so that strong forcing might support a compact, linearly oriented, low-topped convective system. With intense vertical wind field, such system could contribute to the "downward mixing" of momentum and extremely severe wind gusts will be well possible, especially over Scotland around 06 UTC. Tornadoes should be possible too given extreme low level wind shear and low cloud bases, but will likely be limited by the lack of isolated supercell mode. For the region with the highest threat, Level 2 seems to be warranted.

--------------------

Link: My last blog entry about wild weather and huge waves in Italy.

Link: Pics and reports of my little autumn vacation near Frankfurt.
Reader Comments
Comments will take a few seconds to appear.
Post Your Comments
Please sign in to post comments.
Not only will you be able to leave comments on this blog, but you'll also have the ability to upload and share your photos in our Wunder Photos section.