Greetings From Tywhoppity Bottoms!!!
By: Ylee , 9:59 AM GMT on February 05, 2011
Tywhoppity Bottoms isn't some place you can find on Google Maps, or Wikipedia. It does exist, however, and it borders our farm. Tywhoppity Bottoms is a small area of bottomland that surrounds Blackford Creek, which creates part of the county line that divides Daviess and Hancock counties in western Kentucky. According to legend, Tywhoppity was given its name by Union soldiers during the Civil War, who remarked the sound of the creek against the rocks made a ty-whop-it-ty sound.

I blog from work. I have an ancient computer with old software,(IE 6.0, anyone?) and the nice IT guy has restricted my internet access to .gov and .mil websites, and of course, WU (IT guy must be a fan! :D). So, what do I do during downtime at work? (Besides goofing around at WU?)

Seeing the world through webcams! There are literally thousands of government webcams, from Atqasuk, Alaska, to the South Pole. Australia and New Zealand also have .gov in their domains, so I can peek into their worlds, too!

Once I can figure out how to use the html tags, I'll show a few of my favorites, as well as have links to others of interest.

You can discuss anything you like; you don't have to be on topic. Please show some respect for your fellow bloggers.
Thanks!

A webcam I only discovered this week!

Zion National Parks' Temples and Towers of the Virgin Webcam






Think YOU'VE had a lot of snow this winter? Check out the parking lot at Crater Lake National Park!
BTW, go to the parks' website and see what they had to do to get the main webcam online!




An iconic view from Yavapai Point: The Grand Canyon!



One of my favorite webcams- Apgar Lookout webcam, Glacier National Park, Montana.




This is a LIVE shot of McMurdo Station in Antarctica.

This is a link to the U.S. Antarctic Program.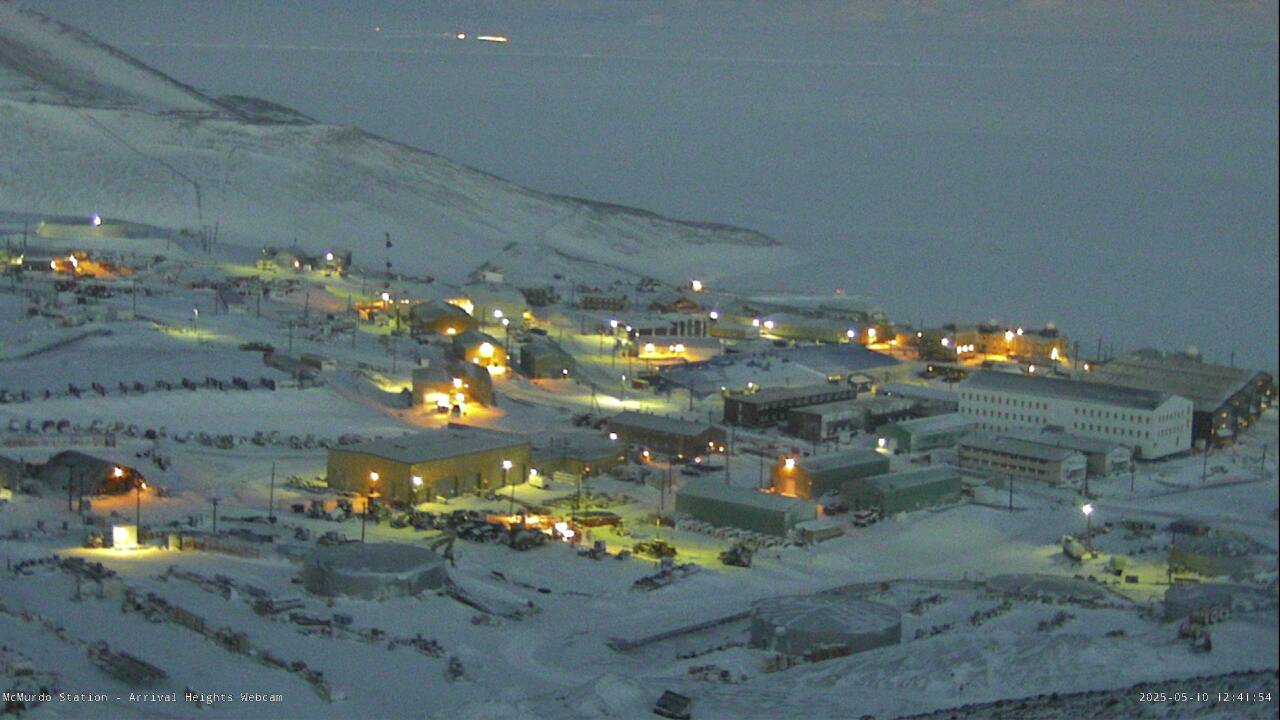 Tired of snow and cold? Here is a nice view of the beach at the city of Napier in New Zealand.
NOTE:The camera changes view every few hours...
there are three different beach scenes, a mountain scene, and a downtown scene.
Overall, Napier seems to be a nice place to visit!

Reader Comments
Comments will take a few seconds to appear.
About Ylee
Featured Blogs
Local Weather
74 °F

Clear
Previous Entries for 2015
Recommended Links