New Feeder Cams
By: Ylee, 9:05 AM GMT on March 31, 2013

Free Hit Counter





In 1908, in the Coconino National Forest of northern Arizona, began the first U.S. Forest Service experimental station. Fort Valley Experimental Forest studies the effects of climate and invasive and exotic species of plants and animals on forests in the area, as well as keeping a complete climatological record.

In 2007, they installed a webcam, so people could see how much it had snowed there. The next year, they put up a bird feeder, so people would have something interesting to look at during the summer months, when there was no snow. I think they succeeded!

Another "feeder cam", the Fall Lake cam outside of Ely, Mn., was originally setup for attracting birds, but also attracts other critters, such as deer, sometimes making their way across the frozen lake in the winter!


From Fort Valley Experimental Forest, the Fort Valley cam! Full Size






From Milos, Greece, the Pollonia cam! Full Size





From the City of Adelaide, the Randle Mall Ball cam!





From Ski Louise, the Kokanee Kabin cam! Full Size






From Hardys Bar, the Mathew St. cam! Full Size





From Royal Orchid Sheraton Hotel & Towers, the Chao Phraya River cam! Full Size






From TroyLeslie, the feeder cam!





From Elettrica Impianti , the Port of Favignana cam! Full Size





Thanks toInstitute of Atmospheric Sciences, the Mount Everest cam!






From Packsack Canoe Trips and Cabins, the Fall Lake cam!

\

Updated: 9:08 AM GMT on March 31, 2013
The Sacred Valley
By: Ylee, 11:04 AM GMT on March 14, 2013

Free Hit Counter






In the early 13th century, the Incan Empire began in the town of Cusco, in Puru. Through military conquests, and adroit negotiations, over the next 300 years or more they expanded their territory to include parts of Peru, Bolivia, Colombia, Ucuador, Chile, and Argentina. By 1527, before the Spanish conquest, their kingdom was an estimated 770,000 square miles!




Near Cusco was the center of Incan agriculture and mineral wealth. Also having favorable climate and geography, the area was called Urubamba, or the Sacred Valley of the Incas. The Sapa Incas, or "paramount leaders", was considered a diety to the Inca people, so the lands where they lived were considered sacred, too.




The first of the great Inca Emporers, Pachacutec Inca Yupanqui, built a remote estate on a mountain overlooking the valley. It's name is Machu Picchu. It was so remote, the Conquistadores never found it, leaving the mountain village largely intact(it is theorized that the inhabitants died of diseases originally brought over by the Spaniards).




Today, Machu Picchu is the most well known landmark in Peru. It has been mostly restored; however it's popularity has created concern that the pressure from tourism is doing the site harm, and efforts are underway to cut back on visitors in order to preserve it.


From Tambo del Inka Resort & Spa, the Urubamba cam! Full Size





From Stadt Halle (Saale), the market Square cam! Full Size





Thanks to KoitoPottery, the Hidanosato Street cam!





From Fort Valley Experimental Forest, the Fort Valley cam! Full Size




From Campi Ya Kanzi, the Live From the Savana cam! Full Size





Courtesy on New Zealands' Horizons Regional Council, the Whanganui River Mouth cam! Full Size





Frm Colorado National Monument, the Visitor Center cam! Full Size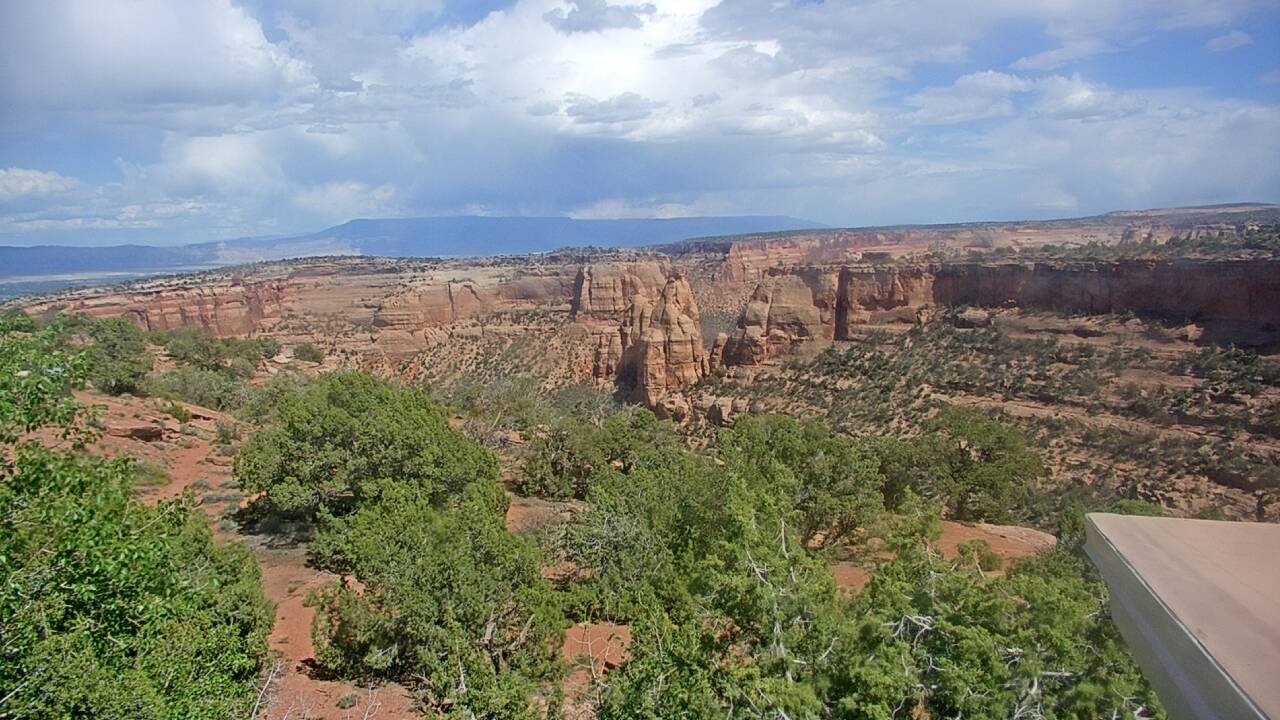 From Milos, Greece, the Pollonia cam! Full Size





From Brisbane Storm Chasers, the Noosa East cam! Full Size





From TroyLeslie, the feeder cam!

Updated: 3:39 PM GMT on March 20, 2013
About Ylee
Featured Blogs
Local Weather
66 °F

Mostly Cloudy
Previous Entries for 2015
Recommended Links