April Fools!
By: Ylee, 7:03 PM GMT on March 22, 2011
Happy April Fools' Day! I try to pride myself into showing the best cams I can find throughout the world. However, along the way I come across some "clunkers"! These cams are not the amateur home cams you see in the wunderground cam area, but cams that are supposed to show off the attributes of a city or an area, cams that are either paid for by the government or a business, but fail miserably!
Here are my top "funky" cams for April Fools' Day:

Gulf Islands National Seashore cam at Perdido Key!
Is that oil or Corexit on the lens?



Next up, Palm Springs, Califonia, where the rich and famous hang out...Oh, look! Is that Clint Eastwood? That shade of green is very stylish....



For a little international flavor, this webcam at the Westin Place in Milan promises an exquisite view.... if you clear the large branch? out of the way!




Another blurry NPS cam comes from Little Bighorn Battlefield National Monument. I think I see some tombstones, a big monument, a sidewalk, and dirt. Lots of dirt!





Here is the Biggest Little City in the World, I think! Reno, Nevada, courtesy of the NWS!



Finally, remember the iconic views of Los Angeles you see in the movies? This ain't one of them! Also from the NWS.




This isn't all of them, to be sure, but these are bad enough...
Enjoy!
Updated: 10:29 PM GMT on March 31, 2011
Spring Cleaning!
By: Ylee, 11:32 PM GMT on March 07, 2011
Time for a new blog! Cleaning out some of the old cams and putting in some new ones!

First up, the closest NPS cam to my home, the Green River Valley cam at Mammoth Cave National Park!




Live from Kennedy Space Center, Space Shuttle Endeavour on Launch Complex 39A!




Another cam from the east, Big Meadows webcam from Shenandoah National Park!





A recent arrival,and worthy of another tour, Red Cliffs Lodge cam, in Utah!






The Port of Adelaide at Outer Harbor in Australia!



The coastal city of Napier, in New Zealand!




Returning once again, Point Reyes National Seashore!

Updated: 11:35 AM GMT on March 18, 2011
"Legitimate" Trolls- See post #36
By: Ylee, 11:50 AM GMT on March 02, 2011
Greetings, fellow bloggers and lurkers! March is upon us now, and talk of Spring is everywhere! Here in W. Ky., daffodills are starting to bloom, and maple trees are really starting to bud!
However, in webcam world, for the most part, landscapes are still snow-covered, and vegetation is brown! :( It'll be a month or two before seeing any significant changes.
I'm getting tired of seeing snow and ice, so what to do?
This week: Warm and sunny cams, with one notable exception. I brought back the McMurdo Station, Antarctica cam because it is daylight when most of the other cams are in nighttime.

Point Reyes National Seashore Webcam from Point Reyes National Seashore!




The coastal city of Napier, in New Zealand!




Here is the Panther Junction Webcam, at Big Bend National Park!



This is a LIVE shot of McMurdo Station in Antarctica.

This is a link to the U.S. Antarctic Program.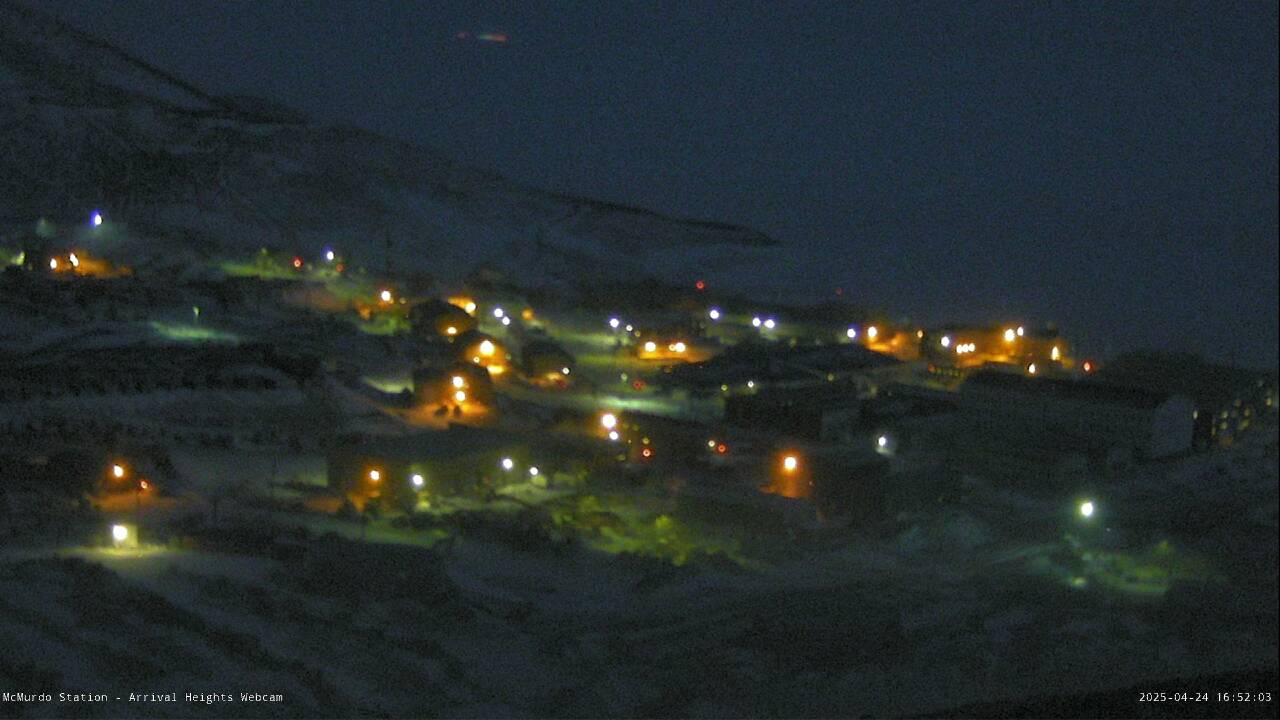 Strictly an experimental location, since it was dark there when I linked it, the Port of Adelaide at Outer Harbor in Australia!


Here is Moab - Red Cliffs Lodge cam, in Utah!



Updated: 12:04 AM GMT on March 07, 2011
About Ylee
Featured Blogs
Local Weather
65 °F

Clear
Previous Entries for 2015
Recommended Links