The Weather for all Season ~ Oh my! it is July!
And so I talk about the weather....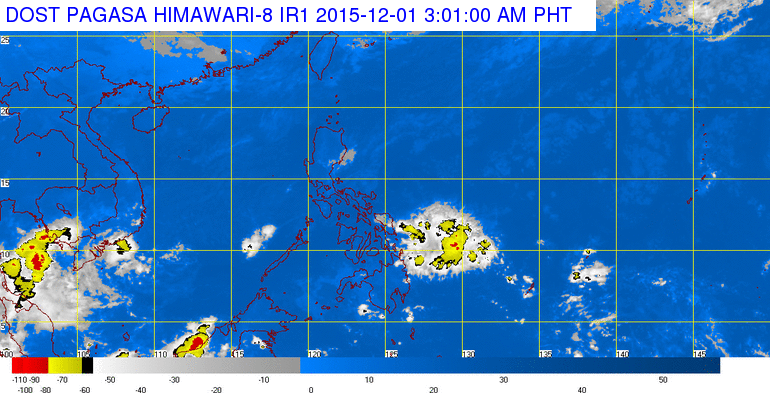 UPDATE: Tropical Storm 'Henry' enters PAR
'Henry' at 880 km East of Guiuan, Eastern Samar as of 10:00 a.m.

Weather Bureau PAGASA says the tropical storm east of northern Mindanao has entered the Philippine Area of Responsibility (PAR) and was named "Henry".
At 10:00 AM today, the center of Tropical Storm 'Henry' was estimated based on all available data at 880 km East of Guiuan, Eastern Samar (10.8°N, 134.6°E).
'Henry' has maximum sustained winds of 65 kph near the center and gustiness of up to 80 kph. It is forecast to move North Northwest at 7 kph.
PAGASA, however, says Tropical Storm 'Henry' will not yet affect any part of the country.
It also doesn't look like it will be making landfall. Instead, it appears headed between Taiwan and Southern Japan.
Tropical Storm 'Henry' is expected to be at 970 km East of Borongan, Eastern Samar by tomorrow morning and at 1000 km East of Daet, Camarines Norte by Sunday morning.
By Monday morning, it is expected to be at 700 km East of Calayan.

Today's forecast
'Henry' is still too far to directly affect the Philippines, but Mindanao could begin to feel its effects by Sunday, with provinces north of that getting drenched as the system moves up.
For now, the southwest monsoon is affecting the western section of Luzon, but forecasters are looking at how 'Henry' interacts with it. They're also monitoring rains associated with this system, especially in elevated areas and those prone to flooding.
Metro Manila, Central Luzon, CALABARZON and the provinces of Mindoro and Palawan will have occasional rains.
Cebu may experience a thunderstorm within the next 12 hours.
Considering how Typhoon 'Glenda' saturated some areas recently, more rains could mean possible flashfloods and landslides.
Metro Manila could be feeling monsoon rains from that system by Sunday or Monday, something along the lines of Typhoon 'Maring' in August last year.


Have you read the latest news today?.

CNN News just click here

Learn new words and all.. Click
Dictionary.com
and MW Dictionary




If someone is heavily into ego-gratification, or invested in blaming, punishing or misunderstanding you, there is little you can do at the conscious level to change their mind. Instead, speak to their soul in the light of love and forgiveness. Release the situation and move on. Those who are deeply entrenched in the ego and feeding off the short-lived power of punishing may continue to milk this past situation but when you disable it by moving on, their power fades.

Be Gentle, Loving and Forgiving of Yourself and Others

A call To LIGHTWORKERS : AMPLIFY YOUR LIGHT AND JOIN CONSCIOUSNESS - Channeler: DL ZETA - Be A light Worker read more just click here

You cannot push anyone up the ladder unless he is willing to climb. ~ Andrew Carnegie
Don't get confused between my personality and my attitude - My personality is who i am, my attitude depends on who you are.


❤



Every day is a beautiful day for inspiration and faith from Daily Bible Quotes!

It's 7/18 and here is today's scripture:
And the peace of God, which transcends all understanding, will guard your hearts and your minds in Christ Jesus.
Philippians 4:7

Father, we join with you to ask for power to enlighten those who walk the roads into darkness. We wish to save our World from tragedy and violent plagues.
We wish to ask your blessings as we unite with You in overcoming the dark tides of ignorance, and abuse of our world
(prayer credit: to the ONE who is in heaven on earth who hears HIM speak)




If you want to know My time just click here
If you want to know Somebody's time just click here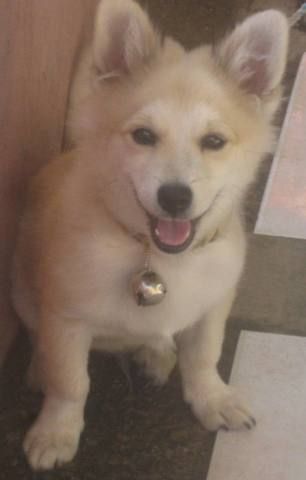 Thank You for vistiing my Blog

Reader Comments
Comments will take a few seconds to appear.
Post Your Comments
Please sign in to post comments.
Not only will you be able to leave comments on this blog, but you'll also have the ability to upload and share your photos in our Wunder Photos section.