Possible Storm could threaten Bahamas area
By:

Thrawst

, 9:00 PM GMT on August 17, 2012

+

1
Post - Aug. 17th by Kevin Bente

Well, it's that time of year. Hurricane season for the Bahamas: August-Early October.

Not surprisingly, and synonymous with climatology, hurricanes are starting to churn up in the Atlantic Ocean, giving all coastline surfers something to cheer for - an increase in swell!

This hurricane model (Figure. 1), called the ECMWF, is one of the most accurate models in the world, and it shows a sub-984mb hurricane, most likely a Category 2 hurricane, about 700 miles to the east of the Bahamas in 10 days (August 27th).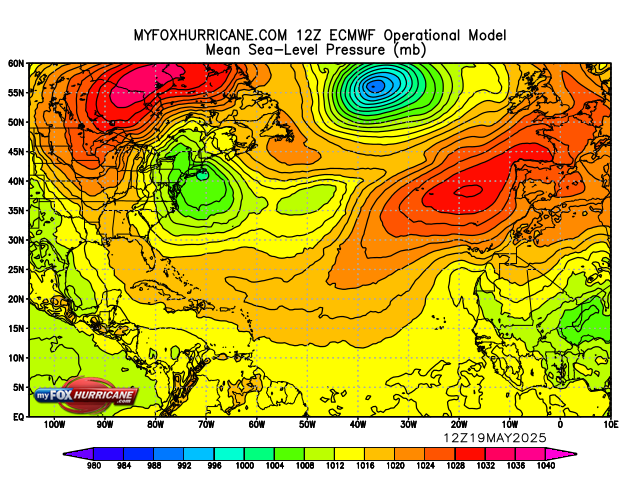 Figure 1.

The most likely scenario is that the storm just misses the Bahamas to the northeast and recurving out just east of the East Coast, giving us skimmers and bodyboarders a golden opportunity to skim and board some amazing swells! However, the worst case scenario for me, which also is very possible, is explained below.

With high pressure and associated clockwise deep-layer flow to the north of the hurricane, this hurricane could very well run straight West into the Bahamas during the 30th and 31st of August, according to this Model run. That is still a VERY long ways out, but the possibility of it is there!

Regardless, this could be our very first chance at a major swell since mid June! Let it come :D

If conditions warrant, I will make another post tomorrow, especially if other Models jump onto the idea of a close hurricane near the Bahamas in 10-14 days, tonight.

Thrawst
Reader Comments
New Comment
Post Your Comments
Please sign in to post comments.
Not only will you be able to leave comments on this blog, but you'll also have the ability to upload and share your photos in our
Wunder Photos
section.
About Thrawst
| | |
| --- | --- |
| | I have been fascinated by severe and tropical weather since the 2004 season. What a season that was!! Also a wave swell freak! |
Tropical Blogs
Tropical Weather Stickers®
Previous Entries for 2014
Personal Weather Stations