Ode To Dogs
By:

Proserpina

, 7:54 PM GMT on January 19, 2014

+

4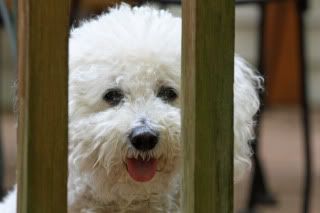 KOKO

The 25th of this month marks the first year of the passing of my sweet Koko (Kokopelli). The pain of her loss is still vivid but I am finding room in my heart to let Mimi in. I dedicate this blog to Koko and all the pets my friends and acquaintances lost in this past year. And I welcome our new pets who steal part of our hearts.

I invite those who visit here and who lost a beloved pet, to post a photo in their remembrance. Also, please post photos of your new pets.




MIMI

"Animals are such agreeable friends--they ask no questions, they pass no criticisms." - George Eliot

DOGS

Dogs were one of the first animals to be domesticated by humans. It is generally thought that dogs are descended from the Grey Wolves, although looking at a Poodle or a Chihuahua one would not see any resemblance to a wolf. Other breeds such as a Siberian Husky (the mascot of the first university that I attended) or a German Shepherd clearly show a strong resemblance to the wolf.

In the past dogs were useful as work animals. Pulling loads, herding cattle and sheep, hunting, guarding their master and the master properties, are just a few of the original uses.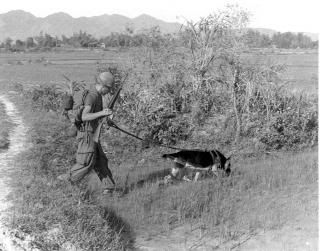 Scout dog Chief, Vietnam

Dogs have been trained for battle from ancient times to the present. They were used by the Egyptians, Greeks, Slavs, Britons, Romans, etc. Among the Greeks and Romans, dogs often served as sentries or patrols. Dogs were used by the Conquistadores, Frederick the Great, Napoleon, and other historically relevant persons. More recently dogs were used in the American Civil War, WWI, WWII, Vietnam, and in 2011 the United States Navy SEALS used a military working dog name Cairo in the Operation Neptune Spear in which Osama bin Laden was killed.

In modern time one interesting job for a dog was as a space traveler. She was Laika, the first living creature sent into space by the former USSR in 1957.

Most of us keep dogs for their companionship, but they are also used to help with the disabled, to help law enforcement officers to detect drugs and explosives, for search and rescue in disastrous situations, etc.

Dogs have a tangible effect on our health, both physical and emotional. They help to lower blood pressure, lower cholesterol (as shown by a study in Australia), help patients survive longer after illness or a medical procedure. Having a dog for a pet also reduces loneliness and depression. For more info on the benefits of owning a dog you might want to take a look at this site: http://www.helpguide.org/life/pets.htm




Mosaics meaning "Beware the Dog" would be found on doorsteps in ancient Roman cities.

The following are a few of my favorite dogs found in literature, mythology, films, real ones, etc:

Koko, my beloved Bichon of almost 15 years
Mimi, my current Bichon of just 5 months
Argos, Odysseus faithful dog in the epic "The Odyssey"
Cerberus, from Greek and Roman mythology. He is the three headed God of the underworld
The Hound of Baskervilles, Shelock Holmes
Jip, David Copperfield
Nana, Peter Pan
Snowy, Adventures of Tintin
Toto, Wizard of Oz
Sandy, Little Orphan Annie
Asta, Thin Man
Lassie, Lassie Come Home
Djinn, I dream of Jeannie


Snoopy




The She Wolf (Lupa) who found and suckled the twins Romulus and Remus, the founders of Rome. Technically she is a wolf but since the wolf is the ancestor of the dog, I include her on this list. I am very fond of her as she represents the figure of the nurturing mother, the savior, Rome.

Dogs in art: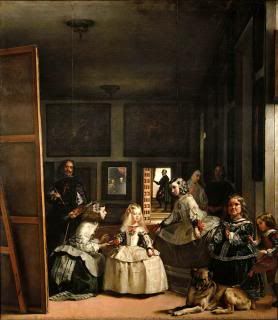 It is snowing heavily in Fairfax, and it is accumulating fast!
.. Mimi in the one inch snow we got during the night.
Hubby has started the snow removal job before the next round arrives. The snowplow in the background is stuck! The workers have tried to straighten the truck for quite some time but have not been successful. Help came but they too had no luck.
Reader Comments
New Comment
Post Your Comments
Please sign in to post comments.
Not only will you be able to leave comments on this blog, but you'll also have the ability to upload and share your photos in our
Wunder Photos
section.
About Proserpina
| | |
| --- | --- |
| | "For last year's words belong to last year's language And next year's words await another voice. And to make an end is to make a beginning." Eli |
Tropical Blogs
Tropical Weather Stickers®
Local Weather
| | |
| --- | --- |
| | Scattered Clouds |
Previous Entries for 2014