Critters around my yard
What does a retired person with too much free time on her hands do? Feed birds and other critters, and take photos of them.

Below are just a few critters who inhabit my yard. The photos posted on WU, shown below the entry are also inhabitants of my yard.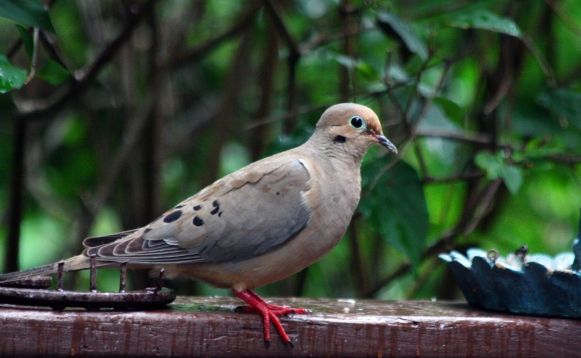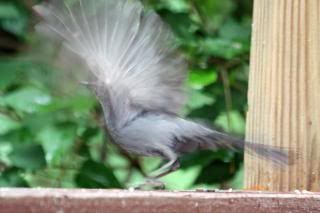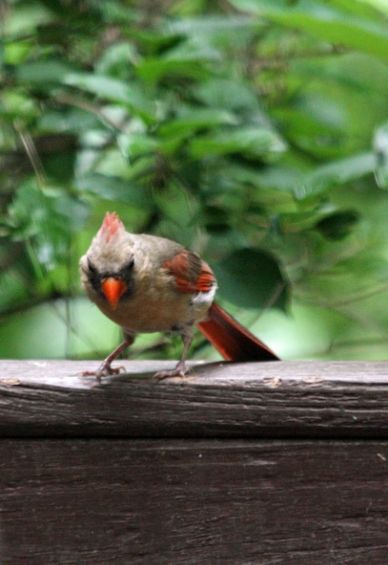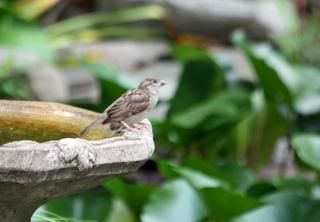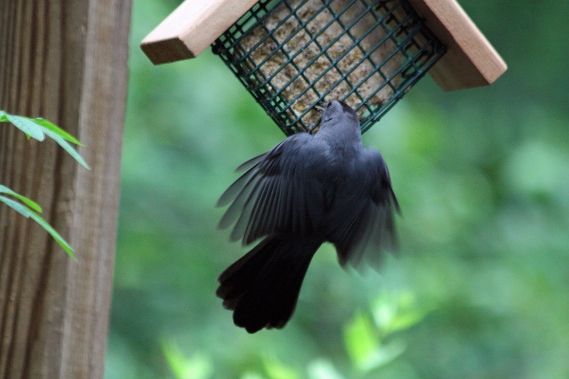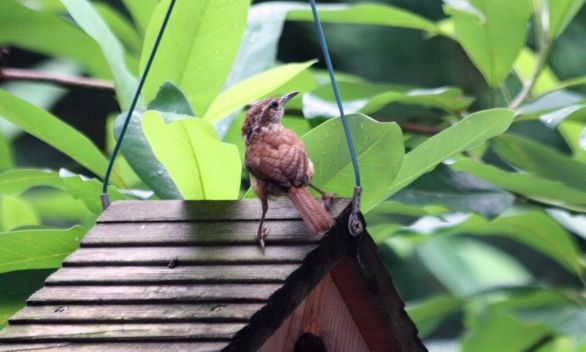 This wren is making a nest in the bird house hanging on my deck. Does anyone know what variety of wrens it is?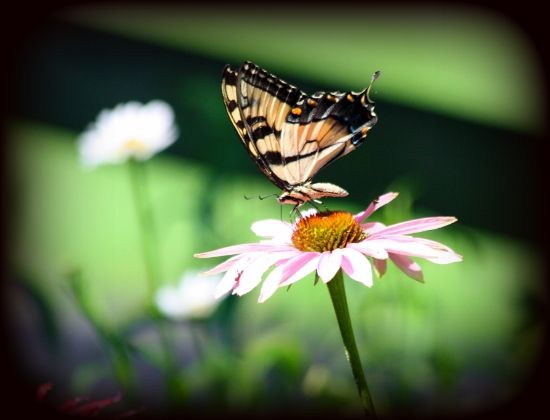 This Pileated Woodpecker made its way to my deck and enjoyed eating at the suet feeder. An unexpected but pleasant surprise.
Photo taken from inside a glass door.
This Titmouse was overcome by the oppressive heat. I placed water near him and allowed him to refresh himself. It must have helped as the bird vanished after half hour or so.
A thank you to the friend who came up with the title. Isn't it nice how daddy is an active parent?!
Feeding her babies
I only ask to be free. The butterflies are free. ~Charles Dickens
The little Carolina Wrens who were born and nurtured on my deck, have flown the coop! Have a great adventure little ones!
Dedicated to my WU friends.
Reader Comments
New Comment
Post Your Comments
Please sign in to post comments.
Not only will you be able to leave comments on this blog, but you'll also have the ability to upload and share your photos in our
Wunder Photos
section.
About Proserpina
| | |
| --- | --- |
| | Christmas is the keeping place for memories of our innocence. Unknown quotes |
Tropical Blogs
Tropical Weather Stickers®
Local Weather
| | |
| --- | --- |
| | Mostly Cloudy |
Previous Entries for 2013