NO MORE DOOM & GLOOM BLOG


I've decided to do a non-political no more doom and gloom blog. Most of us have been hit by the current world-wide economic situation and many of us are experiencing tough times. But, there are some good things coming out of this. Hard times inspire people to look for solutions to their problems and they often come up with some pretty ingenious ideas. My hope is that we can post what we are doing to help get over this major bump in the road and that maybe others can learn something that will help them as well.

Here are a few examples: my aunt is making her own soap and laundry soap on the cheap- something I am going to try, too - I will ask for her recipe and post it here when I get it. One of my daughters installed a wood stove in her fireplace and luckily, her other-half works for a tree service, so they have had free heat all winter. I am making almost every gift we give for birthdays and holidays. We try to only use the oven once a week and then heat up left-overs in the microwave and consume the goods we baked for the rest of the week. We find we can pay up to half off if we buy food in bulk in warehouse-type stores. We aren't using our up-stairs heat since heat rises and we have found that we really don't need it. I am a big fan of drying clothes on a clothes line, but now that it's winter I have found that twice spun-out laundry will dry over-night if hung out on racks. We barter work and goods whenever possible. I love the idea of bartering! Of course, it helps to live in a small town and know a lot of your neighbors so you all know who is likely to be able to barter a service or have something you know that someone else might like to barter for, but this can be a huge money saver. In lieu of this, it would still be possible to advertise potential barters in the newspaper or on-line.




Then there's the unemployment problem. Lots of folks are finding that their vocation has simply dried up. I've been there so I can relate to the frustration and stress that comes as you try to find another lucrative way to make a living. It can be a real come-down to be working at your career at the top of your game, and suddenly find you have to start out fresh in some new line of work at the bottom of the totem pole. And you have to find that new line of work, along with a multitude of other unemployed people. It's an awful thing to go through and it can take time to land on your feet again, but there are ways to survive in the mean-time. I don't mean to sound glib, because I know it's not easy.

I found that it helps to keep your options open; you can babysit, pet-sit, house-sit, even exchange free labor (or even paid labor) for a free site and utilities at a Park, if you have saleable talents like baking and decorating cakes (my daughter the pastry chef says that the demand for decorated cakes is unbelievable!), painting houses, washing windows, gardening, mowing lawns, shoveling snow, refinish furniture, take in sewing work, handy-man repairs, look for scrap metals to sell to the junk-man, or cans and bottles with deposits on them that can be turned in- there are any number of things you can do to make a buck. It may not be as much income as you're used to, but it's better than nothing.

We can also put our homes to work for us. We can rent out rooms in our homes or rent out our garages. It can be helpful to grow fruits and vegetables and start keeping chickens and other livestock, if you have the room and are comfortable dealing with those kinds of animals- and your local zoning allows it.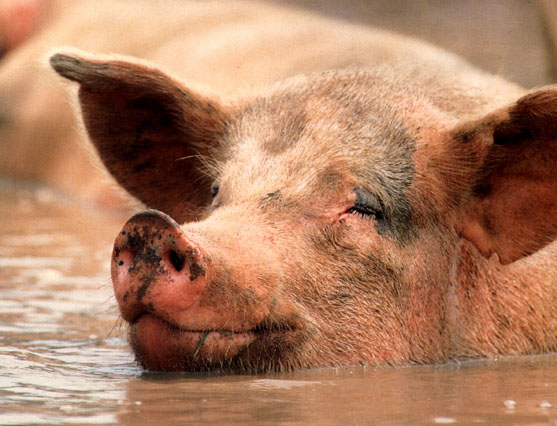 If you need help with affording childcare, you can start a baby-sitting co-op with other families, since many of us are only working part-time and you could try to work out schedules so that the person(s) not working that day were then watching the other participants' kids.

I also make a real effort to buy local. I try to support local businesses whenever possible and practical and if there's no local product available, I at least try to buy something that is made in this country. As consumers, we have a tremendous ability to help sustain our economies by practicing this one simple step.

This is just a brief listing of the types of things I am hoping people will post here- please feel free add the solutions you have come up with, any helpful websites or publications you might have found - anything, as long as it is non-political. I also believe that it is important to keep our chins up. We can and will survive this and we will emerge stronger and better for it!




You are now marked on my visitor map!
Create your own visitor map!
img border=0
About PeaceRiverBP
| | |
| --- | --- |
| | I've many passions but two of them are reading & camping, so naturally my camper's name is Parnassus for Christopher Morely's "Parnassus on Wheels". |
Tropical Blogs
Tropical Weather Stickers®
Local Weather
| | |
| --- | --- |
| | Scattered Clouds |
Previous Entries for 2014