Photos from Pancake Day!
HAPPY EASTER, EVERYONE!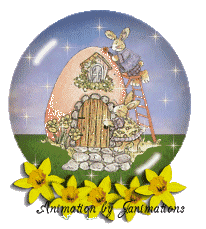 Thanks to all who participated in UM Weather's 2nd Pancake Day! It was great to get a group together again; so wonderful to meet Big Trucker and Scarlett in person for the first time! And, of course, it's always good to see Hypersport and Damon again!

Who's hungry? (l to r) Lorne, Bobby, Hyper, BT & Damon


The cut-out gallery.


Hubby Lorne keeping Bug company.


Damon sharing a pancake with Sammy.


Damon & Big Trucker


Bug bottom's up! (She did it by herself- we didn't pose her!)


3/16/08

UPDATE: We'll have hot-dogs on the grill, too, for those who want to stay the day at the Park and work up an appetite in the afternoon.

It's the Spring 2008 All-Welcome Pancake Breakfast Day! Don't be shy; everyone is welcome!

Please let me know if you're planning on attending so we can get a head count and also, if you'd like to volunteer to bring something for the shin-dig.

Thanks very much! :-D




ALL WELCOME PANCAKE BREAKFAST!

LOCATION: Paynes Creek Historic State Park, 888 Lake Branch Road, Bowling Green, FL. There is a $2.00 per car entry fee to get in, but we'll have restrooms and a nice pavilion with electricity and water for our party. I haven't had much success with posting links, but you can copy & paste this address for the park to check it out: http://www.floridastateparks.org/paynescreek/default.cfm

I'll try to keep up with the guest/cut-out list and a 'maybe' list, too. Let me know if you want me to put you in/take you out of one list or another!

Guest list:
Beth & Lorne~ pancakes and coffee, butter & syrup, hot dogs & buns, milk & sugar for coffee
Hypersport - paper plates & plastic utensils
Damon - coffee maker
BigTrucker- juice



MAYBE LIST???

Shera
Scarlett
Ric



Cut-out list:
Bug
Crab
Emmy
Karen
Sandi
Wanda
Mermaid
Auburn
RedagainPatti




PLEASE LET ME KNOW IF YOU WANT TO BE INCLUDED ON EITHER THE GUEST LIST OR THE CARD-BOARD CUT-OUT LIST! (Card-board cut-outs of those who can't attend- see photo below!)


:-D


Photos from the Dec. 2nd Pancake Breakfast


The last photo is Wanda's- I borrowed it since her's is a better shot than mine!






You are now marked on my visitor map!



Create your own visitor map!
img border=0
History LIVES! at Paynes Creek Historic State Park
January 23, 2008

Lighting a candle for little Baron, Gamma's new grandson, born several months pre-mature, in hopes that all is going well!







January 13, 2008
This blog is about the Paynes Creek Historic State Park First Annual Fort Chokonikla Living History Encampment, which is being held on January 12 and 13th. I took lots of photos of the highlights yesterday and will try to get some more today, now that I know what's going on here. It was lots of fun and educational as well. I'm a big history buff so this was right down my alley! As you can see, hubby (who is half-Indian) got into the spirit of things, too!

US Soldier circa 1848



An Officer's tent circa 1848



A cooper demonstrating his art



Hubby Lorne tries on some new head gear



Some of the vendor's wares



A Seminole Camp



A Bag Piper



Black Powder firing demonstration



Seminole Re-enactors describe how the Seminole's used firearms



A Trader in period costume shows the safe handling of small arms



Tomahawk throwing demonstration



And more photos from the 2nd day of the event:

Just as these four were lining up in a firing demonstration, one of the vendors in period costume walked by with his hands up, shouting; "I didn't do it! I swear it wasn't me!!!" (By the way, no ammunition was used in the firing demonstration. It was just to show how difficult it was shoot firearms in those days.)



This Seminole Indian explains what the decorations on his sash mean. (Hubby Lorne is in the back ground, talking to the lady with the grey hound.)



A Trader's wife and a Lady Seminole have a chat.



A Seminole tent.



This Seminole gentleman was able to tell us a lot about how the Seminoles lived in the old days. He still practices many of the arts they needed to survive.



This nice couple posed for me. Everyone at the re-enactment was very knowledgeable and very patient with all my photo-taking and silly questions. It was a great experience!



You are now marked on my visitor map!
Create your own visitor map!
img border=0


About PeaceRiverBP
| | |
| --- | --- |
| | I've many passions but two of them are reading & camping, so naturally my camper's name is Parnassus for Christopher Morely's "Parnassus on Wheels". |
Tropical Blogs
Tropical Weather Stickers®
Local Weather
| | |
| --- | --- |
| | Clear |
Previous Entries for 2013