Galveston, 4 yr's post Ike
By: Patrap , 4:24 PM GMT on June 13, 2012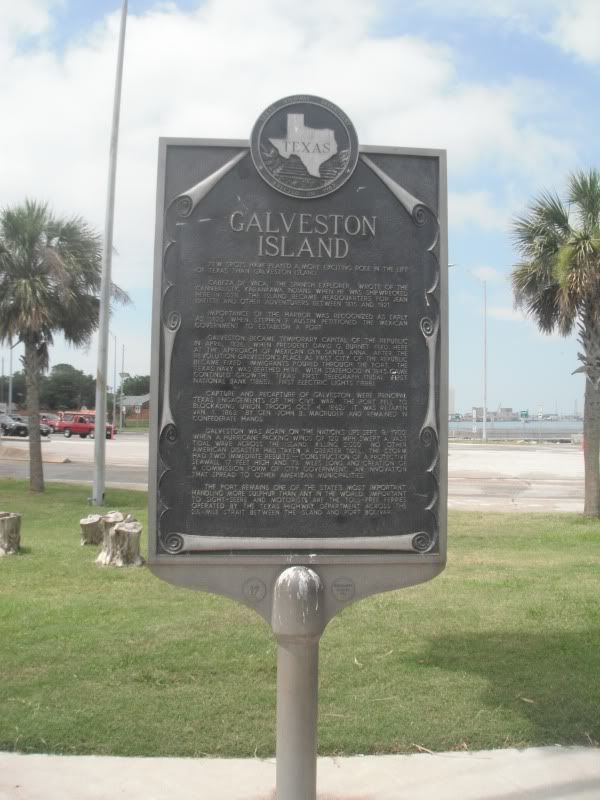 I left Home last Friday here in Nola with my son Patrick Jr. and we traveled on to Galveston for a look back to Hurricane Ike in 08.

The route was familiar and we took in the Beauty of the ride and the scenic views as we rolled on to our destination.

I recalled the scene in 08 as I neared the Texas Border at the Sabine River and I remembered the tall pines on the right side of the road and told my Son as I got near Orange Texas, that the Sea Salt Spray had already turned the Pines tops orange from it by then.

As we passed Anahuac,Texas I recalled their devastation from surge and how the populace was exhausted and weary as it was 10 days post Storm.

We arrived and were welcomed by friends who always greet us with open arms, hugs and Hope.

But this trip was more of a recollection of then with the reality of now.Galveston was doing much better seemed. The Trip down 45 to the Island proper was one of trepidation and curiosity for me.

The town was surely alive this Saturday morning with locals and tourist busily going about the weekend activities and I stopped at a local Dollar Store for something I'd forgotten. I like dollar stores as one can find almost anything you need, or may have forgotten while traveling, in this instance, I needed fix-o-dent for my upper,er "smile".

I was wearing a Portlight/wunderground Ike relief T-shirt from 08 as well. I got some interesting "look's" I presume from it as some smiled and some frowned. People tend to hold their calamity close to their chest, and I asks the register clerk How her life Post Ike was going. She Smiled, and said, "well, we lost our roof and contents but we're actually better off today and fully recovered physically from Ike, but the memories will last the rest of our live's I suspect."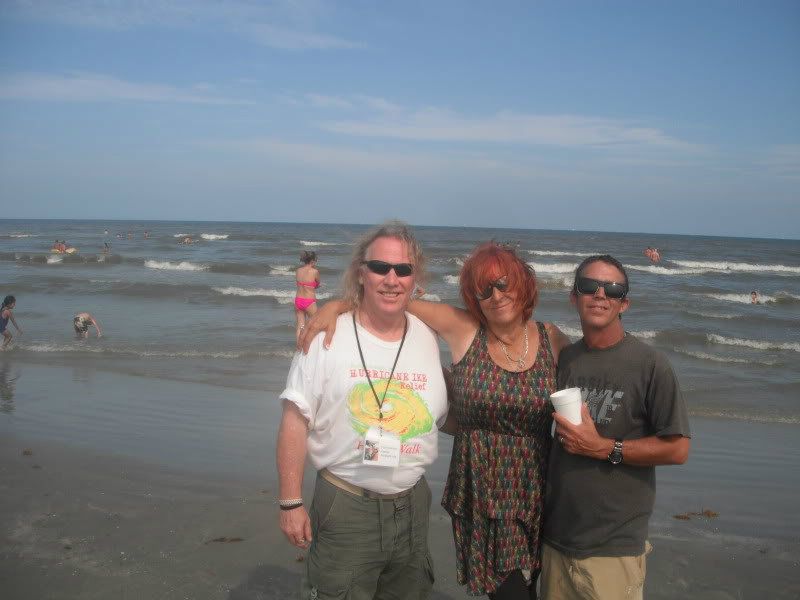 Your's truly, EmmyRose, BillyBadbird



She smiled again, gave me my change and fix-o-dent.
My first interview was complete.Another employee held the door open for me and smiled and said, Have a nice visit and come back if you need anything else.
She obviously had seen the Truck "La." plate and Saints Fleur de Lis sticker and I felt a kindred feeling of calamity was understood.

It was.

Now on to met a special Guy whom has been sort of a Beacon of Hope, Love, charity and self reliance.
After a wrong turn and a few questions to obvious locals, I found the ferry Road and called Billy Bad Bird on the phone.

He was coming over on the ferry to meet me. I snapped a few photos in and around the Large Ferry port and saw the long lines of Weekend folks awaiting their turn to embark to Bolivar.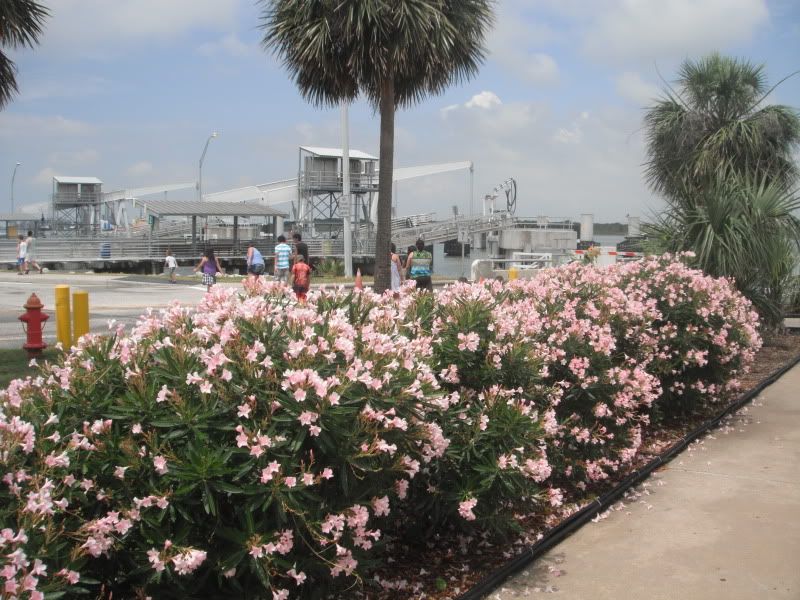 Meeting Billy was a experience I'll never forget. Such energy, and Hope and excitement oozed from this fellow. Also he arrived with a Resident Ferry Pass so to da "front o da line" we went on the next ferry back to Bolivar.




We went to his modest Home and I met a Wunderful Lady who also survived Ike on the Island. She ran a bait Shop and ice/drink service out of a Trailer. But alas no beer was found and I asked why? She told me that the Local Govt wouldn't allow a Liquor License due to her Business being "on Wheels". And if she removed the wheels, she would have to elevate to the new code.




"Pfffth, where have I heard this before ?" I offered and she understood my sentence and smiled.
I Bought a Cold canned Soda for 85 cents. Where can one buy a soda for 85 cents anymore? Well, here I smiled as I told her to keep da change.




One could sense her pride and Billy's as well for their lil slice of Heaven on Earth. A cross was noted right on the shoreline there, and seems a man was found drowned there recently. A grim reminder that the sea, though wondrous and giving, still takes her toll.




As I scanned the area all I saw was a lot of Pilings where Homes used to be. Like the Stone monuments akin to Easter Island, they were a mute testimonial of what Ike took.A Lone raised Home was noted inland and at least one Family rebuilt up about 17 feet from the ground.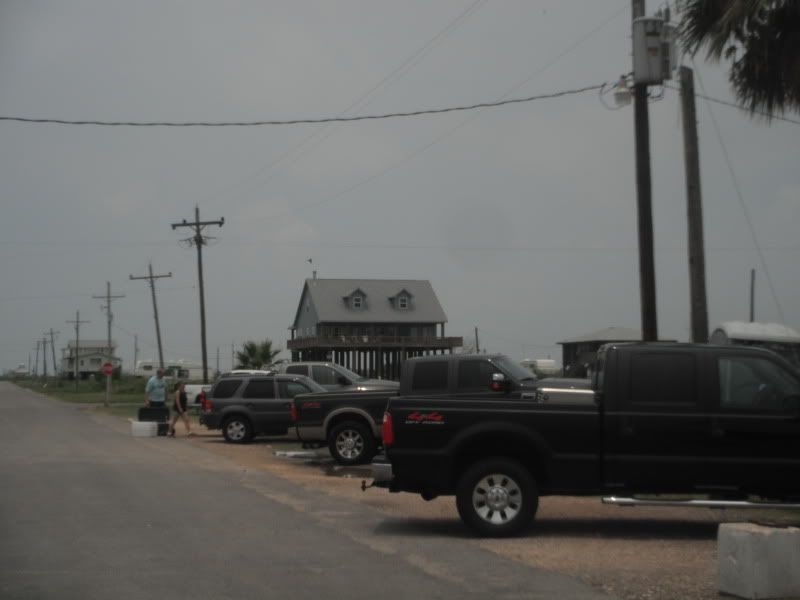 Billy took me to his Home and we chatted a few minutes about how life can bring calamity, but it's how one reacts to it that matters.
Billy was a survivor, a advocate for those without voice and he has a certain way of letting one know that life goes on. Albeit changed.
And one can tell easily, he was fine with his life.

And master of it.


My time in Texas this trip was short, but informative.

Also, it was a good way to experience the Galveston flavor and Summer smiles.Four years after a Hurricane I feel is a good time to measure the progress, be it economically or personal.
It all relates to one another seems.



Southeast Texas has weathered the post-storm years well and seems to be thriving and prosperous. I really like the new Interstate Digital signs that Help during a Evacuation and also reminds folks that the season is upon us and to be prepared.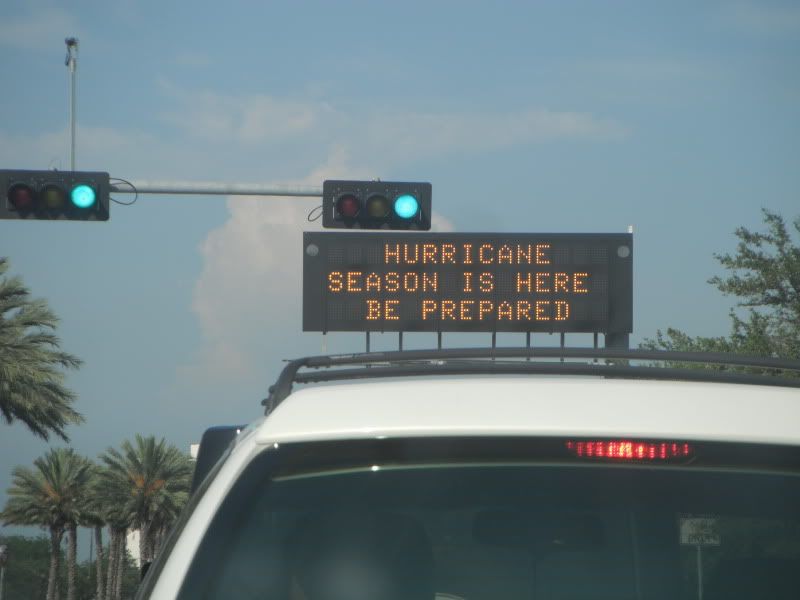 So as I wind this down to a close I'd like to take a moment to pay tribute to all who we're lost during Hurricane Ike, those who suffered his wrath and to a special Texan who left us here on the wunderblogs way to soon.

I had the chance this past weekend to meet Katina Bordonaro, the daughter of wunderblogger Robert Bordonaro. Katina and her Soul mate were kind, thoughtful and full of pride over her Dads influence on the bloggers here.

I was proud to call Robert my Good friend, and we miss him dearly.

Travel safe this summer, take care of one another, and heed the Hurricane if and when it comes your way.

Have a plan, have a evacuation destination.

..."Calamity knows no Border's, only men's minds and map's do"...

Hurricane Preparation 2012



Create your own visitor map


Reader Comments
Comments will take a few seconds to appear.
About Patrap
Featured Blogs
Local Weather
72 °F

Clear
Previous Entries for 2015
Recommended Links
Personal Weather Stations
Uptown

New Orleans, LA

Elevation:
20 ft
Temperature:
71.3 °F
Dew Point:
71.3 °F
Humidity:
100%
Wind:
- from the North
Wind Gust:
-

Updated: 7:50 AM CDT on October 07, 2015