W 082510
The hottest days are taking a pause over the past two days on Tuesday and Wednesday providing a much-needed relief. Today remained cooler, the sun was shining, and drier air moving down from the North kept the daytime high more than 12 degrees less than just 3 or 4 days in the past.
W 081810
It has cooled enough for no Heat Advisories the past three days, Monday, Tuesday, and Wednesday. Overnight lows were 70° Monday morning August 16. The daily heat index high values reached the upper 90's or a brief maximum of 105 in the afternoon peak temperatures until a cloud would pass over.

And less than an hour after posting the above:

338 PM CDT WED AUG 18 2010
THE NATIONAL WEATHER SERVICE IN SHREVEPORT HAS ISSUED A HEAT
ADVISORY FOR THE ENTIRE FOUR STATE REGION...WHICH IS IN EFFECT
FROM NOON TO 7 PM CDT THURSDAY.
( tomorrow, August 19 )


2-day Heat Advisory issued for Friday and Saturday until 7 PM each day.


Extended to Sunday 7PM Monday Aug 23 7PM
Here we go again! This should continue until after Labor Day in September, possibly even until early October!
Sat 080710

Afternoon temperatures will be near or again exceed the century
mark at many locations both today and tomorrow. When this kind of
heat is combined with the abundant moisture in the air... the
resultant heat index values will range from 105 to 110 degrees.

The heat advisory has been extended once again for the four state region until until 7 PM CDT Monday August 16.

Since July 14 the temps have been 100° and heat indices 105 - 115° — for over 30 days now


Click the graph to view continuous updates in a separate window / tab.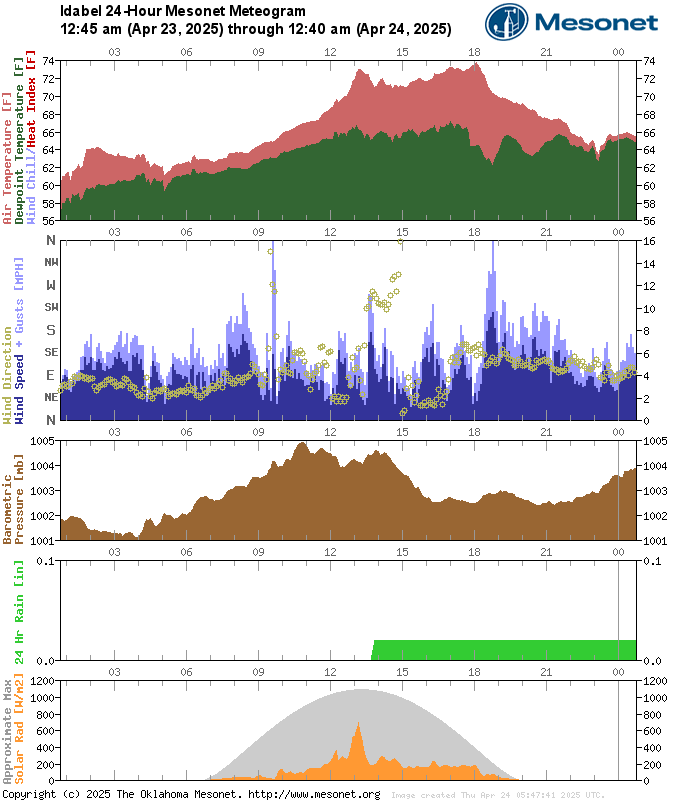 About OrangeRoses
| | |
| --- | --- |
| | Orange is a soothing color, orange roses are less common and smell very nice! Torri was an orange rose too. |
Tropical Blogs
Tropical Weather Stickers®
Local Weather
| | |
| --- | --- |
| | Scattered Clouds |
Previous Entries for 2014
Personal Weather Stations
Fuller Farms

Haworth, OK

Elevation:

433

ft
Temperature:

38.3

°F
Dew Point:

32.7

°F
Humidity:
80%
Wind:

1.0

mph from the North
Wind Gust:

3.0

mph

Updated: 9:24 AM CDT on March 17, 2014