Beatriz makes landfall; West Atlantic to remain a trouble area near end of June
By: Levi32 , 1:26 PM GMT on June 21, 2011
If you can, playing the video in HD makes it much easier to see things. The video will play in low quality by default. If HD quality isn't available, then it will be in a few minutes. Let me know if you have problems or questions about the video. Please feel free to ask me any questions regarding what I talk about in the video, or about the weather in general. You can post in either of my blogs or on Youtube. I will do my best to answer.

Turn down the volume for today's video.

I installed new sound drivers in my new linux distribution. It turns out that today my input volume was far too loud, as opposed to being too quiet like it has been. I will have to actually turn it down next time, but hopefully now my videos will actually have decent sound quality. I apologize for any ears that get blasted by this video.

Find us on Youtube          Find us on Facebook



The tropical Atlantic is fairly quiet today, consisting only of a few low-amplitude tropical waves embedded within the ITCZ. Precipitable water values have increased in the western gulf, with the inflow off the water sparking some showers and thunderstorms in far eastern Texas and western Louisiana, a welcome shower for whomever is lucky enough to be under them. Hurricane Beatriz in the eastern Pacific has moved just over the Mexican coastline, and now appears to be substantially weakening. As expected, Cat 1 will be her maximum intensity, and she will likely be falling off her peak over the next few days as she curves west back out to sea.

I show in the video how we had a large and abrupt negative burst in the SOI dailies, with pressures plummeting at Tahiti last week. Those pressures have since come all the way back up to moderately positive values, and this indicates a Kelvin wave moving across the Pacific, inducing upward motion near and east of it. This is partly what helped Beatriz to form, and this implies that upward motion will continue east into the Caribbean during the next 5-10 days. This pattern has been talked about here for quite a while now, and tropical development out of it is not guaranteed, but the models continue to hint at something trying to get going somewhere in either the western Caribbean or southern Gulf of Mexico, the area I've been pinpointing. We know that this pattern favors mischief, and thus we must be watchful during this last week of June, and perhaps the first several days of July as well.

We shall see what happens!


---
Caribbean/East Pacific Visible/IR2 Satellite (click image for loop):
Central Atlantic Visible/IR2 Satellite (click image for loop):
Atlantic Tropical Surface Analysis: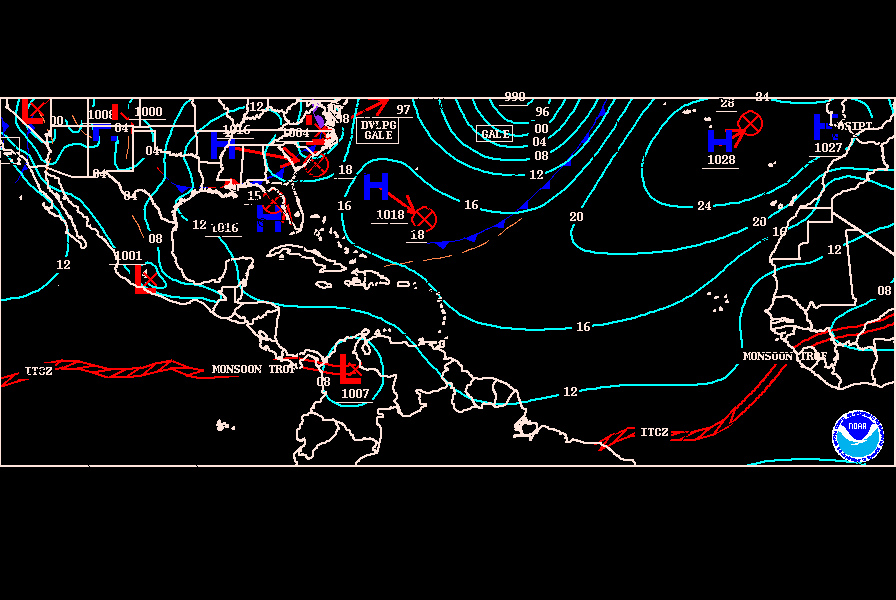 200mb Vertical Velocity (green areas represent upward motion associated with the MJO):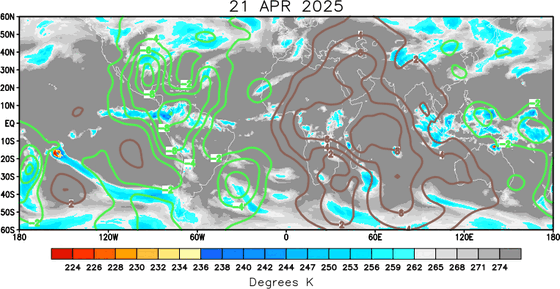 ---
Reader Comments
Comments will take a few seconds to appear.
About Levi32
Featured Blogs
Local Weather
82 °F

Mostly Cloudy