Continuing to watch for potential tropical activity in the Gulf of Mexico next week
By: Levi32 , 2:14 PM GMT on June 16, 2011
If you can, playing the video in HD makes it much easier to see things. The video will play in low quality by default. If HD quality isn't available, then it will be in a few minutes. Let me know if you have problems or questions about the video. Please feel free to ask me any questions regarding what I talk about in the video, or about the weather in general. You can post in either of my blogs or on Youtube. I will do my best to answer.

Find us on Youtube          Find us on Facebook



The Atlantic remains quiet today. The main area of heat buildup is concentrated in the eastern Pacific, where a broad cyclonic circulation may try to consolidate into Tropical Storm Beatriz over the next few days. We have a tropical wave in the central Caribbean moving westward with little convection, and another wave out near 40W in the central Atlantic. These waves will be piling in towards central America one at a time during the next 7-10 days, building up heat in that region. The central Caribbean wave will be under fairly favorable conditions aloft by the time it reaches the Yucatan, but all I expect from it is to look nicer than it does now as a tropical wave, and it will not have time to do much before running into land.

The monsoon trough will likely shift northward out of the eastern Pacific and more over central America and the Bay of Campeche later next week, possibly allowing an area of low pressure to form in the southern Gulf of Mexico. So far, the GFS is still alone in showing this solution. The NAEFS and CMC ensemble means have periodically hinted at the same thing during the last few days, but not strongly or consistently. One must keep in mind that just because a pattern favors tropical mischief doesn't guarantee that it will happen. I have set up for you guys this pattern that is developing which could allow a tropical disturbance to develop, but until we actually get to the point where that pattern is upon us, we can't know for sure whether we will get one. If we do, Texas and the north gulf coast may get some drought relief from the tropical moisture that will likely be allowed to drift north, but again that's not a guarantee right now. The MJO is forecast to be over our part of the world, in the phase that most June developments occur in, so there is plenty of support in the overall pattern. We will have to watch closely to see how this situation starts to evolve later next week.

We shall see what happens!


---
Caribbean/East Pacific Visible/IR2 Satellite (click image for loop):
Central Atlantic Visible/IR2 Satellite (click image for loop):
Atlantic Tropical Surface Analysis: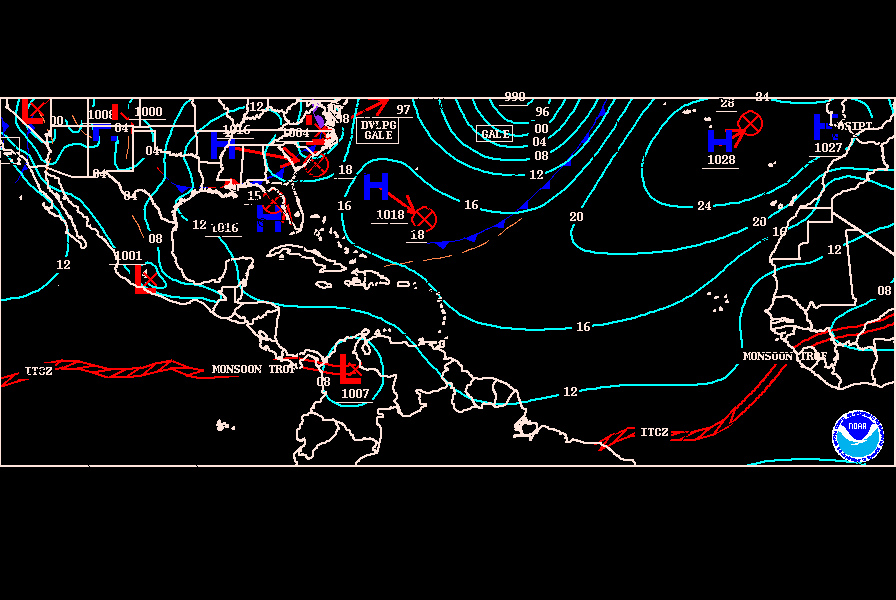 200mb Vertical Velocity (green areas represent upward motion associated with the MJO):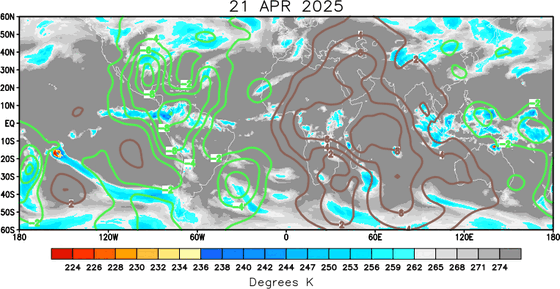 ---
Reader Comments
Comments will take a few seconds to appear.
About Levi32
Featured Blogs
Local Weather
69 °F

Overcast