Invest 94L dies, but will hopefully bring some rainfall to the eastern gulf
By: Levi32 , 1:46 PM GMT on June 07, 2011
If you can, playing the video in HD makes it much easier to see things. The video will play in low quality by default. If HD quality isn't available, then it will be in a few minutes. Let me know if you have problems or questions about the video.



Looking at the satellite loops this morning, all of the mid-upper clouds are moving southwest to northeast across 94L's circulation, indicating that fatal wind shear has taken hold over the system. This is the end of invest 94L, after several attempts at development. I have said all along it would be like pulling teeth to get this to develop and that chances were pretty low overall. Folks in the eastern gulf can still hope for 94L to bring them some rainfall by this weekend when it drifts northward into their region.

Looking ahead...there's not much in store for the next couple weeks, as the MJO downward motion pulse will be over our area of the world soon, keeping things quiet for 10-15 days. After June 20th, we may have to watch for another invasion of moisture from the eastern Pacific into the southern Gulf of Mexico or western Caribbean, which would be another monsoonal situation. Until then, June will seem quiet, which is what it normally is.

We shall see what happens!



Invest 94L Visible/IR2 Satellite (click image for loop):




Invest 94L Model Tracks:
---
Caribbean/East Pacific Visible/IR2 Satellite (click image for loop):
Central Atlantic Visible/IR2 Satellite (click image for loop):
Atlantic Tropical Surface Analysis: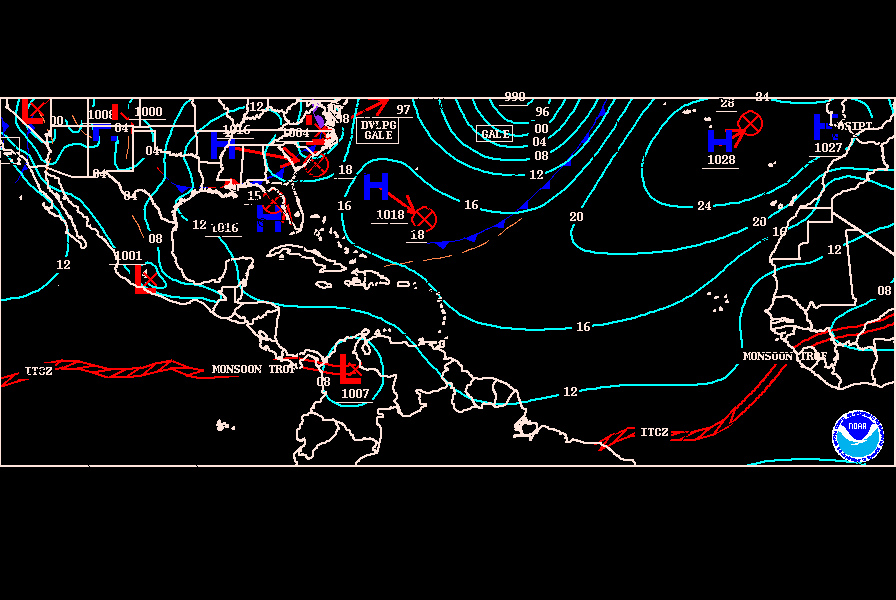 200mb Vertical Velocity (green areas represent upward motion associated with the MJO):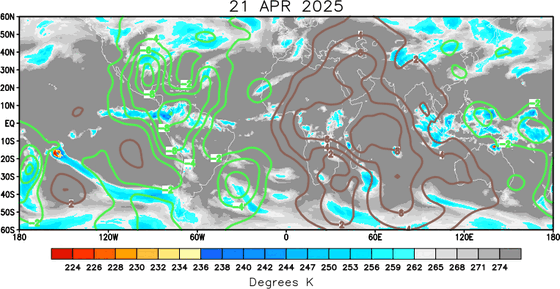 ---
Reader Comments
Comments will take a few seconds to appear.
About Levi32
Featured Blogs
Local Weather
85 °F

Mostly Cloudy