95L a big danger to the western Caribbean and southeast U.S. next week
By:

Levi32

, 4:36 PM GMT on September 22, 2010

+

4
If you can, playing the video in HD makes it much easier to see things. The video will play in low quality by default. If HD quality isn't available, then it will be in a few minutes. Let me know if you have problems or questions about the video.



Things are starting to heat up in the Caribbean as 95L gets better organized north of Venezuela and Columbia. Radar out of Curacao shows a well-defined rotation associated with the low pressure area, and although convection is still widely scattered, I expect this system will continue to gradually organize and develop, probably getting named Matthew by the time it reaches central America in a couple days.

Problems with the forecast will arise right away as a lot will depend on how deep 95L penetrates into central America before getting drawn slowly northward by a trough over the eastern US. A deep penetration with the storm meandering over land for a couple days before getting into the Gulf of Mexico would result in a weaker and larger storm impacting the SE US, but a track that stays more over the warm NW Caribbean waters could result in a potentially major hurricane near Cuba and Florida.

The video shows comparisons to 1964's Isbell, and in an unintentional coincidence Joe Bastardi over at Accuweather threw up some of the same maps on his video right before I recorded mine, so if you see them over there, you're going to see them again here, and I apologize for that. However, the important message is also the same, that this kind of pattern can result in a potent storm affecting the SE US, and folks should be ready for this if it becomes a nasty situation.

Overall, the first concern with future Matthew will be heavy rains in central America in case this moves inland and stalls over land before moving northward, and then worry will shift northeast to Cuba and the eastern Gulf of Mexico. Details on the track will be worked out as we go along, as we could still see a track try to sneak over or up just east of Florida, but I still think getting into the eastern Gulf of Mexico is a good bet. Intensity will largely depend on how Matthew interacts with central America before coming northward.

The trouble does not end with this storm either. The pattern still supports mischief in the SW Atlantic Basin throughout much of October, and this coming month is likely to be the most dangerous one this season for the United States and Caribbean countries. This has been setup by a number of factors which are coming together now to produce the end-game for this season. I will continue to voice the concern about this as the SW Atlantic Basin lights up. We've already had to deal with Karl and now Matthew is coming on the scene. Let's not get caught sleeping.

We shall see what happens!



Invest 95L Visible/IR2 Satellite (click image for loop):




Invest 95L Track Models:
---
Caribbean/East Pacific Visible/IR2 Satellite (click image for loop):
Central Atlantic Visible/IR2 Satellite (click image for loop):
Atlantic Tropical Surface Analysis:
200mb Vertical Velocity (green areas represent upward motion associated with the MJO):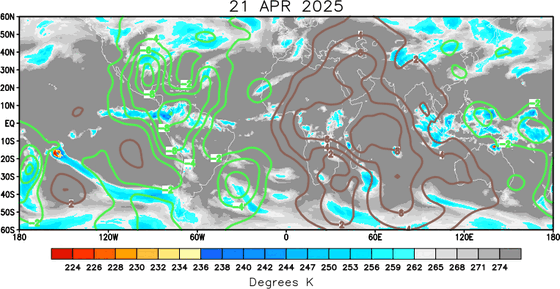 ---
Reader Comments
New Comment
Post Your Comments
Please sign in to post comments.
Not only will you be able to leave comments on this blog, but you'll also have the ability to upload and share your photos in our
Wunder Photos
section.
About Levi32
| | |
| --- | --- |
| | Levi Cowan has been tracking tropical systems since 2002, and is currently working on his bachelor's degree in physics at UAF. |
Tropical Blogs
Tropical Weather Stickers®
Local Weather
| | |
| --- | --- |
| | Clear |
Previous Entries for 2013
Personal Weather Stations
NERRS NERRS METEOROLOGICAL SITE AT KACHEMAK

Fritz Creek, AK

Elevation:

3

ft
Temperature:

36.0

°F
Dew Point:

33.0

°F
Humidity:
90%
Wind:

15.0

mph from the NE
Wind Gust:
-

Updated: 1:30 AM AKST on December 05, 2013
Overlooking Peterson Bay

Homer, AK

Elevation:

27

ft
Temperature:

41.6

°F
Dew Point:

40.0

°F
Humidity:
94%
Wind:
Calm
Wind Gust:

0.0

mph

Updated: 8:04 AM AKDT on October 06, 2013
RAWS HOMER AK US

Homer, AK

Elevation:

854

ft
Temperature:

34.0

°F
Dew Point:

34.0

°F
Humidity:
98%
Wind:

1.0

mph from the NE
Wind Gust:

4.0

mph

Updated: 1:54 AM AKST on December 05, 2013