FALL/WINTER 2014/15
By: KEEPEROFTHEGATE, 2:27 AM GMT on September 19, 2014
....
By: KEEPEROFTHEGATE, 2:13 AM GMT on September 11, 2014
....................
NOTICE
All the weather images and data on the pages contained herein are provided by external sources. Provided "as is" without warranty of any kind. Any material that is copyrighted is property of the respective owner(s) and is to be used at your own risk. I do not take responsibility for any of the data shown on any maps. That is the sole responsibility of the provider the information comes from. The availability of the data on this site solely depends on the source. Don't use the weather information found here as your basis for life or death information. While the data presented on this blog should be correct, the data feed is not consistent enough to provide all of the data all of the time. More importantly, Your local National Weather Service office and/or NOAA weather radio is where you should get your important severe weather information. Use this blog for your enjoyment, but do not use it when making serious decisions. The information on this blog is gathered from other sources for information purposes only and is not intended for operational use
************************
2014 SPRING/SEVERE 2014
SEVERE WEATHER SECTION
...
...
...
...
...
NATIONAL CONVECTIVE OUTLOOKS
DAY 1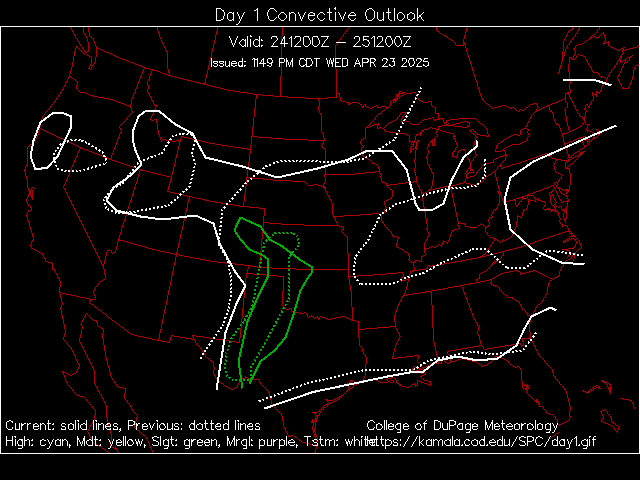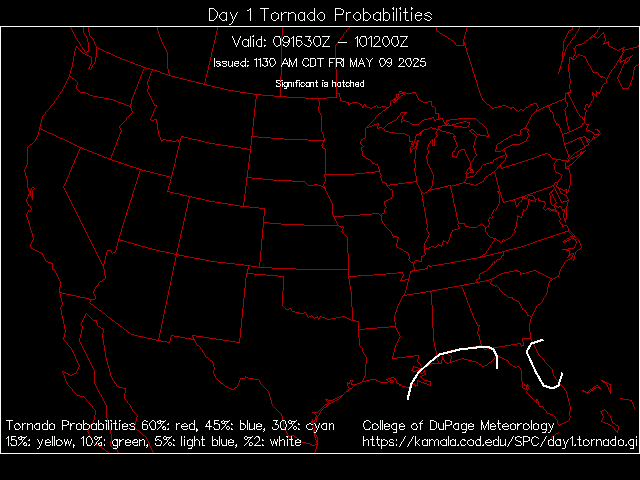 DAY 1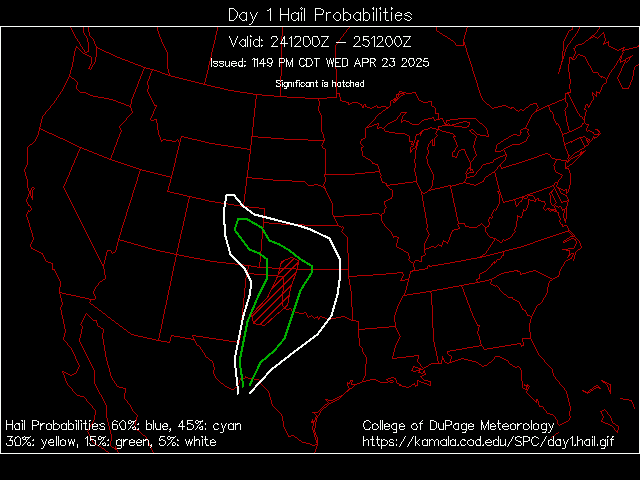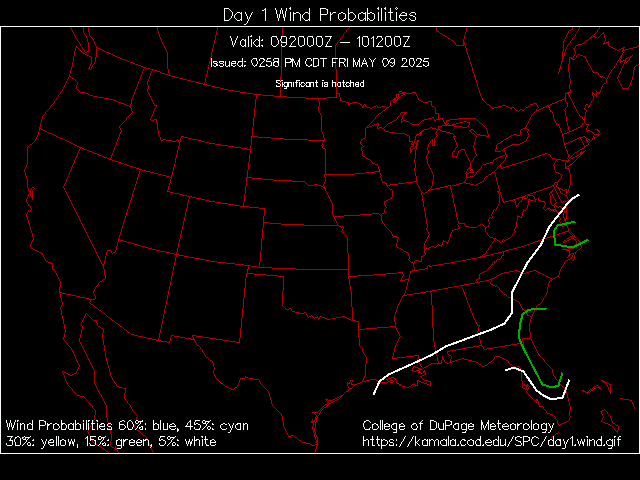 DAY 2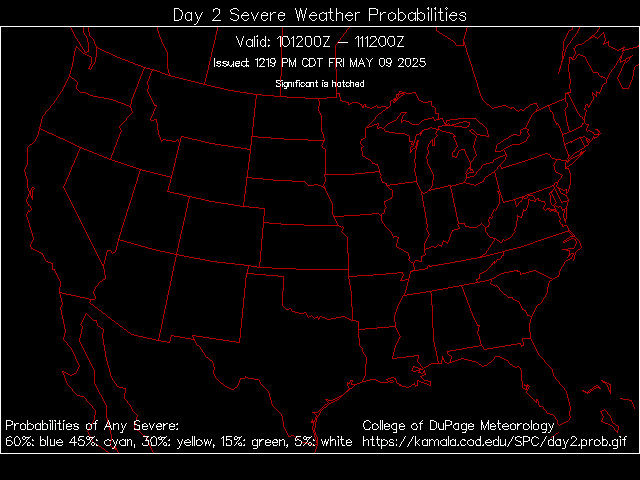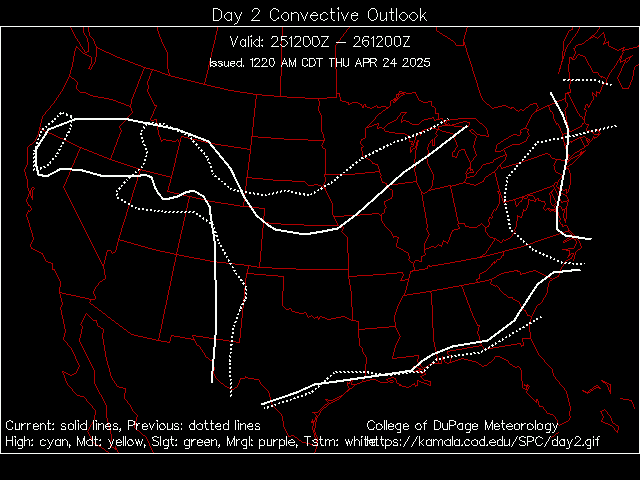 DAY 3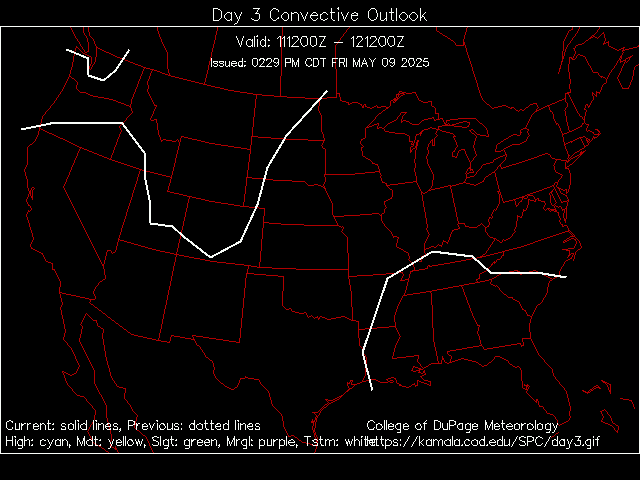 Public Weather Alerts for Canada
click link for warning page
Link
LATEST SAT IMAGEST
MID WEST/NORTH EAST/SOUTH EAST/CEN PLAINS
NORTH WEST/SOUTH WEST/WEST CANADA/EAST CANADA
NATIONAL RADAR IMAGE
2014 Atlantic Hurricane Season 2014
The formation of tropical cyclones is the topic of extensive ongoing research and is still not fully understood. While six factors appear to be generally necessary, tropical cyclones may occasionally form without meeting all of the following conditions. In most situations, water temperatures of at least 26.5 °C (79.7 °F) are needed down to a depth of at least 50 metres (160 ft); waters of this temperature cause the overlying atmosphere to be unstable enough to sustain convection and thunderstorms. Another factor is rapid cooling with height, which allows the release of the heat of condensation that powers a tropical cyclone.High humidity is needed, especially in the lower-to-mid troposphere; when there is a great deal of moisture in the atmosphere, conditions are more favorable for disturbances to develop. Low amounts of wind shear are needed, as high shear is disruptive to the storm's circulation. Tropical cyclones generally need to form more than 555 kilometres (345 mi) or 5 degrees of latitude away from the equator, allowing the Coriolis effect to deflect winds blowing towards the low pressure center and creating a circulation. Lastly, a formative tropical cyclone needs a pre-existing system of disturbed weather, although without a circulation no cyclonic development will take place.
.....

TROPICAL WARNING AREA ALERTS


LATEST SAT IMAGEST FROM EUMETSAT


LATEST SAT IMAGEST FROM LSU


*********************
National Hurricane Centre Tropical Weather Outlook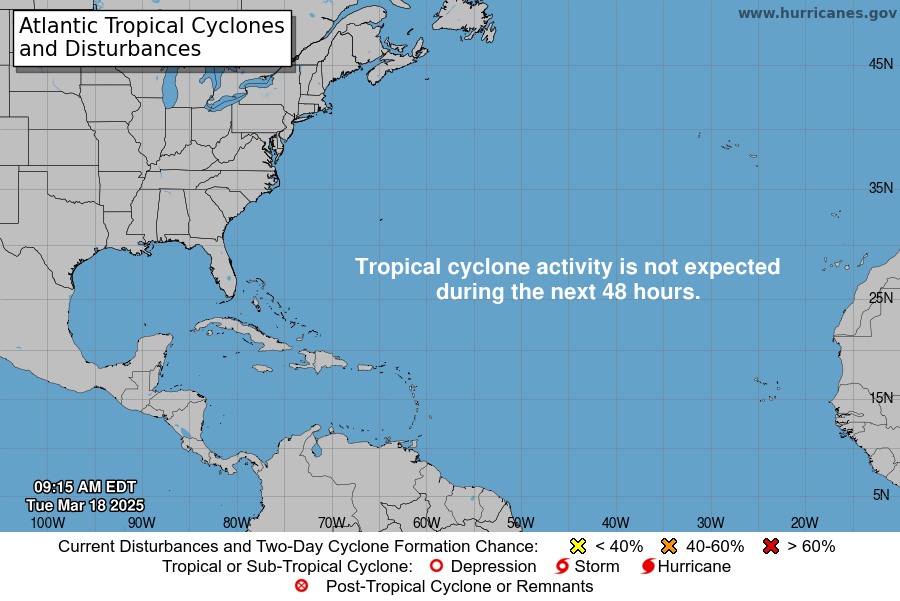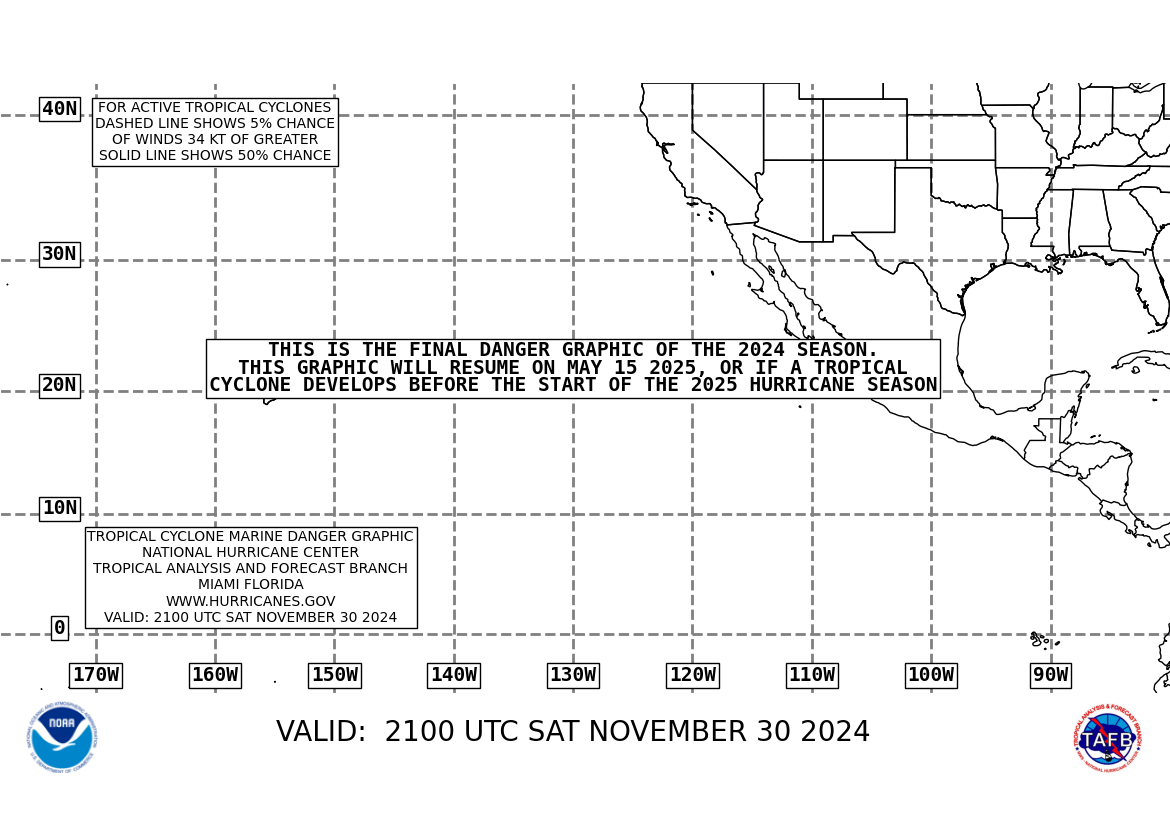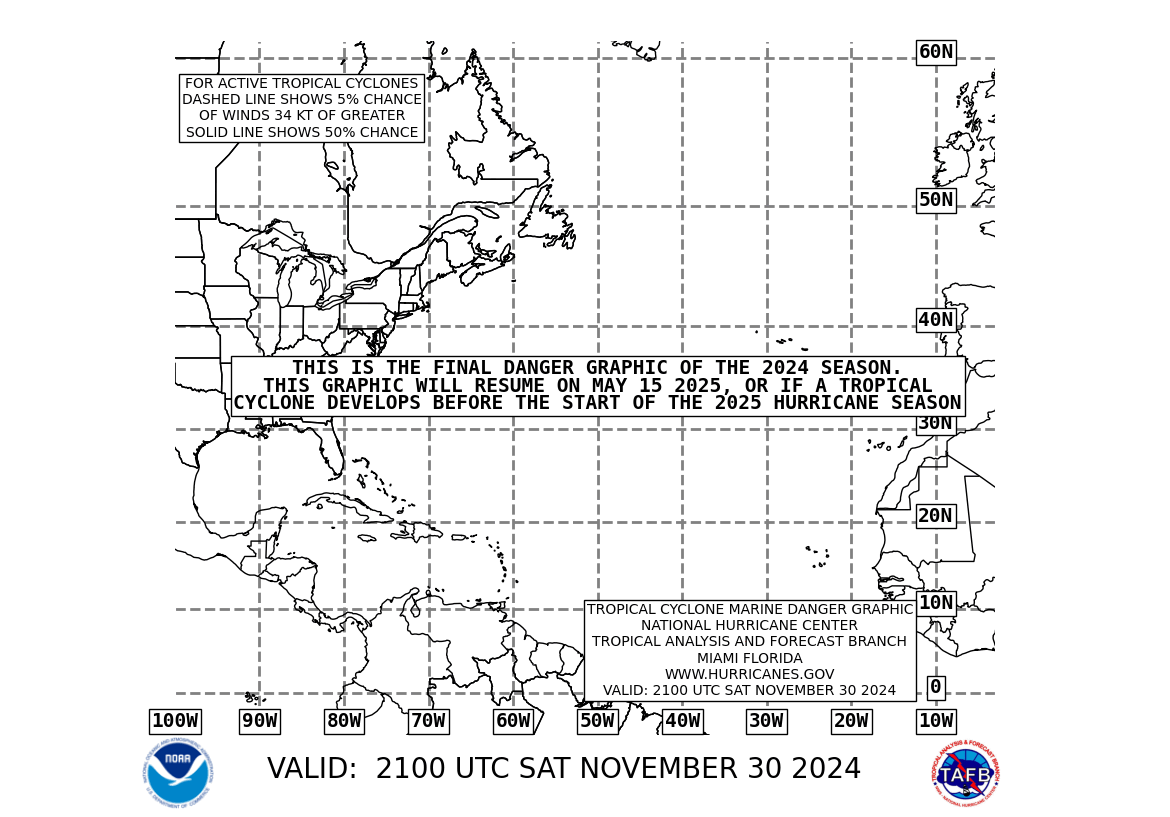 .................................................
Active Tropical Warnings
Active Storms:
Storm Name
Storm ID
Dvorak Intensity
Last Classified
Basin
KALMAEGI 15W T3.0/3.0 12/1432Z West Pacific
Unnamed 16E T1.0/2.0 12/1200Z East Pacific
ODILE 15E T3.5/3.5 12/1145Z East Pacific
EDOUARD 06L T3.0/3.0 12/1145Z Atlantic
Unnamed 92L Overland 12/1145Z Atlantic
TRACK MAP


Ocean SST's



REQUIREMENTS FOR Tropical Cyclone Formation Alert
If a system gets 35 to 38 points, a TCFA may be issued depending on Dvorak trends, and if a system gets 39 points or more a TCFA should be issued.
Surface
Condition Points
A circulation is evident using visible satellite, shortwave infrared, microwave imagery or QuikSCAT/Windsat ambiguities 3 points
A circulation has been evident for at least 24 hours 5 points
A westerly surface- or gradient-level wind of 5 kt that is within 200 nm (370 km, 230 mi) south of the centre of the disturbance 5 points
Any wind associated with the system is at least 20 kt 2 points
Any wind associated with the system is at least 25 kt 3 points
Any wind associated with the system is at least 30 kt 4 points
A weather station within 200 nm of the system has reported had a pressure drop of 2 mb over 24 hours 3 points
A weather station within 200 nm of the system has had a pressure drop of 3 mb over 24 hours 4 points
The estimated MSLP of the system is less than 1010 to 1009 mb 3 points
The estimated MSLP of the system is 1008 mb or less 4 points
500 mb height
Condition Points
There is evidence of at least an inverted trough 2 points
There is evidence of a closed circulation in the system 4 points
200 mb height
Condition Points
Westerly flow of at least 15 kt over the disturbance -4 points
There is evidence of anticyclonic outflow over the centre of the disturbance 4 points
Easterly flow of at most 20 kt over the disturbance 3 points
Sea surface temperature
Condition Points
The sea surface temperature is 26 Celsius (78.8 Fahrenheit) or higher 3 points
Satellite data
Condition Points
The system has persisted for at least 24 hours 3 points
The system has persisted for at least 48 hours 4 points
The system has persisted for at least 72 hours 5 points
The system has a Dvorak classification of T1.0 to T1.5 from all three agencies (TAFB, SAB, AFWA) 3 points
The system has a Dvorak classification of T1.5 to T2.0 from all three agencies 5 points
The Dvorak final-T number has decreased by T0.5 to T1.0 from two or more agencies -2 points
Miscellaneous
Condition Points
The cloud system is north (or south) of 5 degrees latitude 3 points
The tropical system is within 72 hours of reaching a Department of Defense resource 3 points
The cloud system center and the satellite centre fixes for the system are within 2 degrees of each other 2 points
*************************************************
* Be Safe * Be Smart * Be Prepared *
WORLD TIME ZONES

About KEEPEROFTHEGATE
Featured Blogs