New York's Thunder Road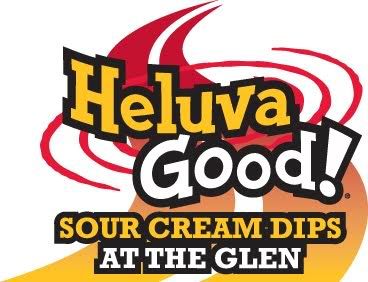 One of only two stops on the NASCAR NEXTEL Cup schedule where the drivers have to turn right. The historic Watkins Glen road course really puts drivers to the test.


Watkins Glen hosted a variety of races from its opening in 1957 until it closed under financial pressures in 1981. The track was rescued from bankruptcy by Corning Glass and International Speedway Corp. reopening in 1984. In 1986 NASCAR Winston Cup racing returned to The Glen and has been a staple on the schedule ever since.





With its rise from ragged infancy in 1948 to its position as America's premier racing facility surely qualifies The Glen as an astounding and unlikely success story, which continues to be written over 60 years later.

Law student Cameron Argetsinger dreamed of bringing European style competition to the village where he spent his summer vacations and he drew up a challenging course that encompassed asphalt, cement and dirt roads in and around the village of Watkins Glen. The dream became reality on October 2, 1948, "The Day They Stopped the Trains," in the first post-World War II road race in the U.S. For five years, the top names in American sports car racing visited the small village and huge crowds came out to watch them race.

Competition moved to a temporary course in 1953, and 2.3-mile permanent circuit was built in 1956. The following year, The Glen hosted its first professional race, a NASCAR Grand National Stock Car event won by Buck Baker over Fireball Roberts. True international competition began in 1958 with the running of a Formula Libre race.

The Formula 1 stars all visited The Glen in 1961 for the first Watkins Glen U.S. Grand Prix, which would be a fall tradition at the circuit through 1980. Innes Ireland won the inaugural running, with great drivers such as Clark, Hill, Stewart, Lauda, Fittipaldi and Hunt among the winners of later Grand Prix.

The circuit itself was expanded in 1971, as the seventies brought a wide variety of competition to The Glen, including the Can-Am, Trans-Am, Six Hours, Formula 5000 and CART Indy Car Series. Race winners included many of the top names in international motorsports, including Mark Donohue, Mario Andretti, Jody Scheckter and Bruce McLaren.

Alan Jones' victory in the 1980 United States Grand Prix at Watkins Glen marked the close of an era. Financial difficulties led to the Watkins Glen date being dropped from the Formula 1 schedule and as a result, the bankrupt track closed following a CART race in 1981. Over the next two years the track fell into disrepair, hosting only a few non-spectator SCCA weekends. Corning Enterprises, a newly-chartered subsidiary of Corning Glass Works, purchased the track in early 1983 and formed a partnership with International Speedway Corporation forming Watkins Glen International.

The Glen reopened on July 7, 1984, with Al Holbert, Derek Bell and Jim Adams winning the inaugural Camel Continental at the renovated facility. On August 9, 1986, fans witnessed Tim Richmond's triumph at the return of the NASCAR Winston Cup Series. The Bud at The Glen grew to become New York State's largest motorsports event and saw some of NASCAR's finest take the checkered flag including, Martin, Wallace, and in 1998, Jeff Gordon, won his second consecutive Glen race before a record crowd.

In 1991, Terry Labonte won the first NASCAR Busch Grand National race at the Glen beginning an impressive streak of four wins in six years, including three consecutive wins in '94 through '96. His three year win streak ranks him with other Watkins Glen three-time winners: Formula One ace Graham Hill, SportsCar drivers Al Holbert and Derek Bell and Winston Cup driver Mark Martin.








<
Reader Comments
Comments will take a few seconds to appear.
Post Your Comments
Please sign in to post comments.
Not only will you be able to leave comments on this blog, but you'll also have the ability to upload and share your photos in our Wunder Photos section.
About GrillinInTheEye
Featured Blogs
Local Weather
64 °F

Scattered Clouds