Gorgeous Day!
By: FollowMal , 4:22 AM GMT on April 06, 2011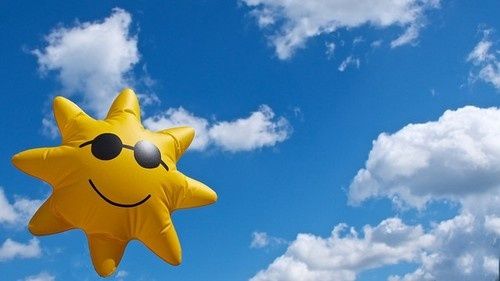 A beautiful sunny day. Highs in the upper 50's and then up to the mid 60's late in the afternoon. A delight after the cold of yesterday after the storms the night before.

The robins are busy eating in the cool wet grass, with the slight rain we had last night, they were happy diners. Our cat missed one particularly fat one, after stalking it for quite awhile. Thank goodness.

Gorgeous day. Typical Missouri beauty. No humidity. Loved it.
Reader Comments
Comments will take a few seconds to appear.
Post Your Comments
Please sign in to post comments.
Not only will you be able to leave comments on this blog, but you'll also have the ability to upload and share your photos in our Wunder Photos section.
No reader comments have been posted for this blog entry yet.
About FollowMal
Featured Blogs
Local Weather
88 °F

Clear
Previous Entries for 2014
Recommended Links