Hurricane Arthur Update - July 3
Good evening,

Since last weekend, I've been providing updates on Twitter regarding the development of a weak tropical disturbance off the Southeastern United States, which is now Category 1 Hurricane Arthur, the first tropical system to develop in the Atlantic Ocean in 2014. While the system is expected to give tropical storm and hurricane conditions to the Carolinas tonight through Friday, Arthur will undergo transition to a post-tropical system as it moves over the colder waters near Atlantic Canada this weekend. The remnants of Arthur will interact with a trough moving over Eastern Canada, which will draw in moisture from Arthur, and force the system to accelerate to the north/northeast over the Maritimes and Newfoundland this weekend.

At 6:30 PM NDT, Hurricane Arthur was located 55 km south of Cape Fear, North Carolina with maximum sustained winds of 150 km/h. Arthur may slightly strengthen this evening, to a Category 2 Hurricane, before making landfall over the Outer Banks of North Carolina near midnight, and will begin to lose its tropical characteristics on Friday as it tracks east of New England. Post-Tropical Storm Arthur is likely to make landfall over far Western Nova Scotia, or through the Bay of Fundy into Southwestern New Brunswick, Saturday morning, before tracking through Western Newfoundland, or the Gulf of St. Lawrence, Sunday morning. With this type of system undergoing transition to a post-tropical storm, the area of heaviest rain typically falls to the west of the storms track, while areas further east are more exposed to strong winds, in addition to pounding waves and potential storm surge in coastal communities. The exact placement of where the trough and Arthur's remnants interact over the Maritimes will determine where the heaviest rainfall does occur, but it is likely that some areas, particularly in New Brunswick, will see potentially flooding rains (100-150+ mm) Friday night into Saturday.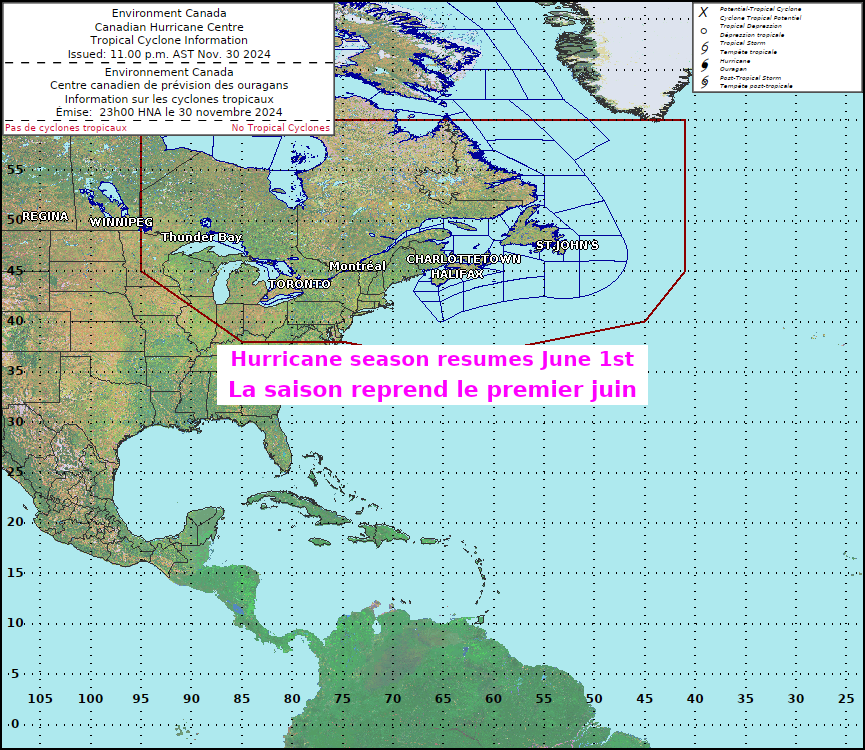 Western Newfoundland and Southeastern Labrador are likely to see the highest rainfall, in the province, from the trough/Arthur interaction on the weekend, where 40-70 mm is possible. Amounts diminish considerably as you move to the east. For areas east of the storms track, including Central, Southern, and Eastern Newfoundland, the winds will be the biggest concern with gusts up to 100 km/h possible on Sunday. Additionally, strong waves will move onto southern facing coastlines of Newfoundland on Sunday with significant wave heights of 4-6 metres possible. Areas of Southern Newfoundland, from Burgeo to the Southeastern Avalon could potentially see a storm surge near high tide Sunday afternoon. There is a chance of some localized flooding and damage to coastal infrastructure in these areas.

Reader Comments
Comments will take a few seconds to appear.
About BwalshNLWeather
Operations Manager and Meteorologist with Ice & Environmental Services at Provincial Aerospace Ltd. I've been weather forecasting since 2000.
Featured Blogs
Previous Entries for 2015
Recommended Links