Tropical Update
By: Bogon, 8:14 PM GMT on August 01, 2011
This morning I posted a comment on my last blog, talking about Lammas and the changing of the seasons. At that moment I became aware that my Hot Fun in the Summertime blog had just gone stale. Time to crank out the next edition.

I'm passing a personal milestone: three years since I joined Weather Underground. There are now two years' worth of blogs in the archive. This is the first time I've had an opportunity to categorize a blog entry. Does anybody know whether it is possible to retroactively categorize older entries?

Customarily I post tropical weather info in August as the Atlantic hurricane season ramps up. A number of other WU bloggers offer a similar service, some of them year round. My intent here is to gather information that I've found useful into one easy-to-view collection. Let me know if you would like to see something else to complete this list. Hopefully you folks will make this a regular stop for your daily tropical outlook, at least for the next month or so.

Western Atlantic Imagery from NOAA Satellite and Information Service




Morphed Integrated Microwave Imagery at CIMSS - Total Precipitable Water, 72 hour animation




Tropical Cyclone Heat Potential - Depth 26° C Isotherm
NOTE: This image doesn't update automatically. Click to visit AOML for the latest.



Teleconnections - the Madden-Julian Oscillation (MJO)

The MJO is a wave of rising air which propagates around the world every few weeks. The MJO doesn't cause hurricanes, but it can promote or hinder their formation.

Wheeler and Hendon Phase Chart indicates the daily strength and location of the MJO wave.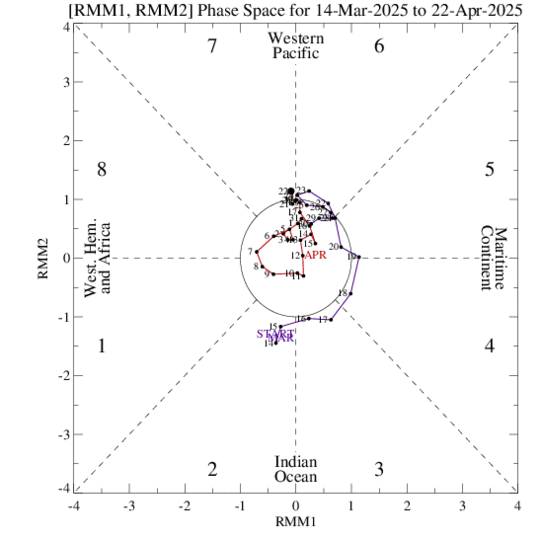 Ensemble GFS Phase Diagram predicts future motion and amplitude of the MJO.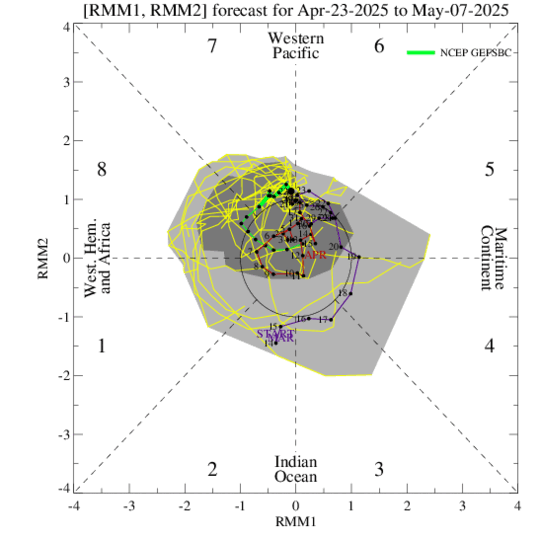 IR/200 hectoPascals Velocity Potential Anomalies map helps to visualize regions of rising and falling air around the globe. The positive side of the MJO is marked in green. Brown outlines the negative part of the wave. Tropical cyclones are more likely to form under green patches.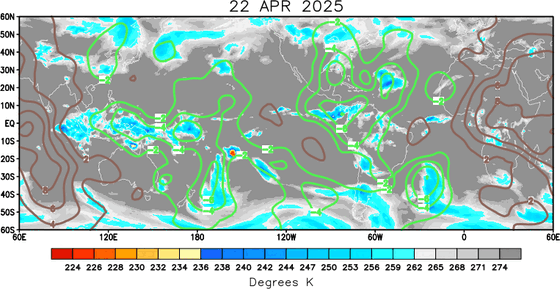 9/1/2011 2:40:54 PM - taking sides
There is a growing disturbance in the Gulf of Mexico, presumptive heir to the name 'Lee'. It looks as though Lee may be hanging around for a while, teasing droughtstriken Texas with the lure of copious tropical rain.

Dream on, Texas; it's probably not going to happen. Don't get me wrong, I'm rooting for you. If Lee had proper motivation, he would head straight for the Four Corners, leaving a wide swath of saturated ground behind him. I'm afraid Lee has other plans. He's going to try to weasel out of the deal.

Most tropical storms eventually recurve to the northeast. It happened to Irene, and it looks like it's going to happen to Katia before long. Scenario one is that Lee may decide to dump his watery load across an already swampy Mississippi Valley. If that happens, there's a chance that Lee could eventually splash rain over my house, which would be a good thing. Hurricanes are perverse, though. Irene reserved a big helping of her best moisture for New Jersey, New York and New England, where it mostly wasn't welcome. If Lee comes east, there's a risk he could veer north, too, adding insult to injury.

Even if we ascribe the best of motives to the storm, Lee would have a tough assignment tackling the heat island over Texas. The rotation around that big, dry high pressure cell is clockwise, which might drive Lee west into south Texas and northern Mexico. That's scenario two. That would help part of Texas anyhow, and the moisture would remain upwind, which means some of it might yet find its way to the Dry Slot.

I'm not really taking sides. Scenario one would be nice if Lee would blow some rain my way. I don't want to aggravate the flooding up north, though. Helping any part of Texas would be better than no help at all. Their need is greater than mine. If Lee picks scenario two, I can live with that.
Updated: 9:00 PM GMT on September 22, 2011
About Bogon
Featured Blogs
Local Weather
42 °F

Overcast
Previous Entries for 2014
Recommended Links