Negative Points and Positive Departures
Zachary Labe
10 September 2013
Negative Points and Positive Departures

And the results are in... congratulations Mr. Labe, you are in last place. In fact your total points for the week resulted in a negative value. Oh boy. So yeah... The email with the forecast standings for our Ithaca, NY forecast competition up here at school kicked off with a big bang Monday morning. Yours truly, blizzard92, received last place. Throughout the course of the year alumni, current graduate/undergraduate students, and professors forecast daily temperatures and precipitation for Ithaca, NY in the form of a friendly forecast competition. Accuracy charts are tallied through a probability system. For those interested, here is a link to the syllabus... Link. In reward for high placement in the standings, a small cash prize and bragging rights are the end result. I had to chuckle at my score. A whopping negative twenty some points. Perhaps this is because I forgot to forecast a day. And while this is not unusual for people in the competition, this instance was unusual. For a missed forecast, the current climatological norms are instead issued for the day. But this day just so happened to be anything but average. The temperature departure was -10.6F and 0.15" of rain was recorded. Clearly the climatological norms forecast for the day would be a catastrophic fail. And perhaps because multiple times I accidentally forecasted the low temperature for the wrong time zone. See, the temperature/precipitation stats are recorded in 8am to 8am twenty-four hour intervals and while it may seem simple, it is also confusing. Confusing because I typically plug in my forecasts right after waking up at 6am and remain in my early college-morning daze; so sometimes times confuse me at this hour? Okay, so I guess it sounds like I am making up excuses. And maybe I am. Ha. So yep, I am in last place.

In others news, I am a co-chair for our meteorology club for social media this year. Therefore, here is my shameless plug if you just so happen to be interested in weather at Cornell University or Ithaca, NY. I am sure most of you are just dying to know more details of our daily continuous precipitation and cloud-filled weather across the finger lakes region. Woohoo. Anyways our twitter is @CornellWeather, Link, and the Cornell Weather Facebook, Link. Enjoy!

My friend and I were talking the other night about passions in life. Unfortunately, for many people they never find their passion. It is not that they do not have one, but just that they never quite find it. But what if you have too many passions? Can you really ever have too many? I am not sure. It seems every few months I have a new passion. Last year I was on some sort of nutrition kick. This resulted in me checking out a plethora of 'foodie' books from the library. Probably so many that the poor actual nutrition major students couldn't find any. Now the latest passion is sociology and trying to understand why people do the things they do and whether this answer is only a result of set socials norms and taboos. Yet again, there go the sociology books from the good ol' lib. And its not like these passions disappear either. They actually strengthen. Gardening, sustainability, health/nutrition, urban architecture and design, satirical writing, progressive education in low-income and troubled schools, microclimatology, long term weather impacts on the economy, etc. I want to change the world. Ha. What a cliched, but yet completely true statement. And yet I guess I should take this all as a blessing. I think I have found many passions. And I think I am going to be happy in just whatever I do choose. And despite my growing hatred for numbers, formulas, and other ever-so wonderful scientific processes, I do secretly still love you meteorology. You will always be my favorite.

Today is September 10. Hopefully this is not shocking news. However if it is, September weather has been ever so Septembery? The month thus far has been characterized by dramatic temperature swings with above and below normal regimes all usually lasting 2-4 days. Precipitation generally near normal to below normal depending on convective trends. However, averaged out on the whole September just has been placing above normal in the mean daily temperature department for most climatological reporting stations south of I-80 and below normal across New England. This pattern has been characterized by the general split flow resulting from a low-influence MJO and ENSO pattern. Hopefully this is not a sign of how chaotic our winter weather pattern will be.

The last chance at 90F for the astronomical summer for most climate reporting stations will occur either today or tomorrow.


850mb thermals record values as high as 22C as far north as southern New England. With adequate mixing and some sun diurnal influences once the MCS moves east, will allow for temperatures to certainly approach 90 for many areas. Combined with a moisture atmosphere aloft and at the surface, dew points near 70F will add to a heat index as high as 100F for some areas. The cold front with low lapse rates and weak frontogenic forcing will result in only isolated to scattered areas of convective QPF on Wednesday into Thursday. Areas that greatly need the rain in the Middle Atlantic should not be getting their hopes up. However closer to the 1004mb surface low in northern New England, enhanced rainfall is likely with a widespread 0.5-0.75" possible. Some upslope locations in the Green and Whites may approach 1" or so. This will mostly fall during the late Wednesday into Thursday time period.


Behind the front, 1000-500mb thicknesses will drop almost to 540dm across New England in association with strong CAA. A dominant northwest flow will bring strato-cumulus skies and occasional lake-effect rain showers to northwestern areas in the Friday-Saturday time frame. Highs will struggle to reach 60F north of I-80 and 70F north of Washington DC. Due to some cloud cover and breezy northwest winds, widespread frost is not likely. Although it cannot be ruled out for parts of the deep valleys in the Adirondacks up through the Greens and Whites.

Model discrepancy exists for next week. The ECMWF and its associated ensembles continue to indicate upper level ridging to strengthen across the central Plains and begin to shift east. However, the GFS keeps a pesky high over Quebec reinstated some slight troughiness to the overall weather here in the Northeast.


I think the former scenario is likely more accurate as heat begins to build once again. Far warmer weather is likely to close the final two weeks of September with only brief intermittent cool spells. This will result in an above normal temperature month for September for likely all areas.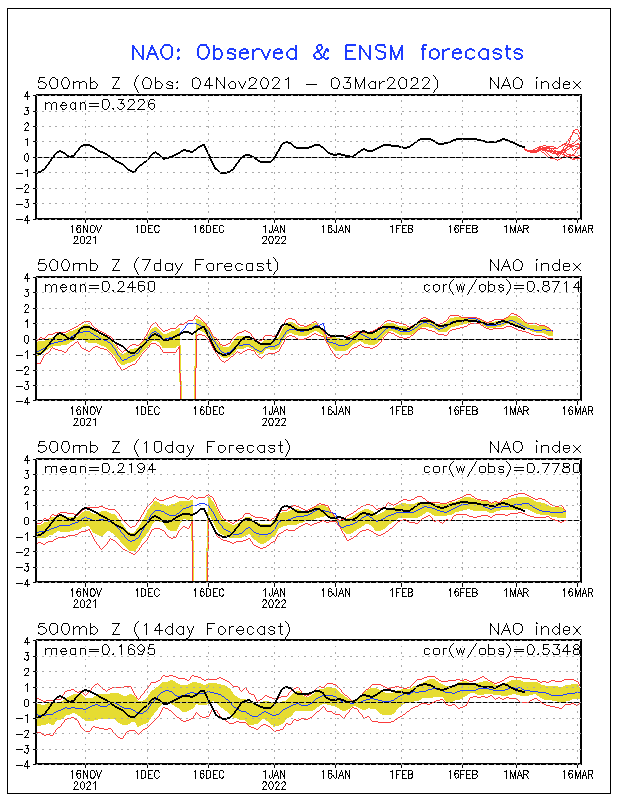 We are beginning to enter that time of year where the NAO, AO, PNA, and other teleconnections have a bit more influence on global wavelengths. We have been in a fairly dominant +NAO regime recently, but ensemble means expect this to possibly change as we close out the month.

The next two images have just been thrown in for some fun and will more importantly need to be watching over the upcoming weeks as we await winter's return. I do think it is quite exciting to report that arctic sea ice has a nearly 60% improvement over last year at this time. Finally some good news, although it may be short-lived.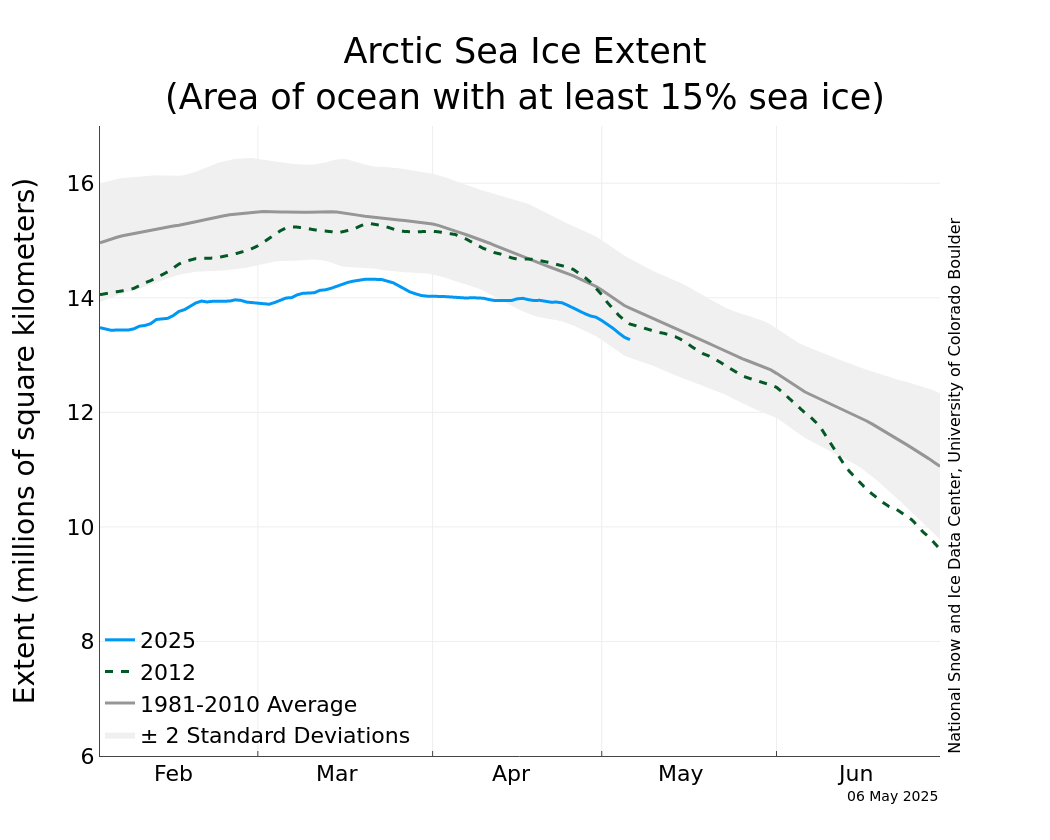 One last quick note... It appears the tropics will continue to stay quiet. Humberto should briefly become a hurricane and slowly meander around in the eastern Atlantic due to week steering currents. It does not appear to be a threat to land. TS Gabrielle will lift northward and begin transforming into a subtropical system by the week's end. It may impact parts of Newfoundland and Nova Scotia with some gusty winds and heavy rain. But overall its impacts should be relatively benign.

Sorry for the lack of blog organization recently or what seems like completely random thoughts thrown down on paper. This time of year is usually pretty boring weatherwise outside of any tropical activity. But I'll try to keep finding things to talk about each week.

"Linglestown, PA 2013 statistics"
(Severe Weather Stats...)
Severe Thunderstorm Watches- 4
Severe Thunderstorm Warnings- 6
Tornado Watches- 3
Tornado Warnings- 0
Total Thunderstorms- 17

(Precipitation Stats...)
Flood Watches- 1
Flood Warnings- 0
Flash Flood Watch- 4
Flash Flood Warnings- 1
January precipitation- 3.17"
February precipitation- 1.90"
March precipitation- 1.73"
April precipitation- 2.67"
May precipitation- 3.52"
June precipitation- 6.25"
July precipitation- 4.69"
August precipitation- 3.23"
September precipitation- --
Yearly precipitation- 27.16"

(Temperature Stats...)
Heat Advisories- 2
Excessive Heat Watch- 0
Excessive Heat Warnings- 0
90F days- 18
100F days- 0
Heat Waves (3+ consecutive 90F days)- 2
Highest Temperature- 98F on 7/18/13
Reader Comments
New Comment
Post Your Comments
Please sign in to post comments.
Not only will you be able to leave comments on this blog, but you'll also have the ability to upload and share your photos in our
Wunder Photos
section.
About Blizzard92
| | |
| --- | --- |
| | Cornell University- Atmospheric Sciences Student; Central PA SKYWARN Storm Spotter; American Meteorological Society Member; PA CoCoRaHS Branch Member |
Tropical Blogs
Tropical Weather Stickers®
Local Weather
| | |
| --- | --- |
| | Overcast |
Previous Entries for 2013
Personal Weather Stations