What is Diversity?
Diversity is how many different races, cultures, and nationals a group has within itself. In theory. Why do I say "in theory"? Good question. It's because the Metro Nashville Public School District tends to quantify "diversity" as "number of African-Americans". This subject, as you can see, has now become quite sensitive. We are suddenly dealing with multiple issues instead of just an education statistic. The issue arises from an attempt by MNPS to get rid of the 7th and 8th grades at my school, MLK Magnet HS here in Nashville, TN. Ultimately, that failed. Now we are scheduled to have an expansion (somehow, details not finalized). However, at one of the meetings with concerned parents, the Director of Schools, a certain Dr. Register, responded to a question asking why were the standards for grades lowered by saying "We can not raise the standards (minimum grade, e.g. 85 average) for getting in to MLK, because that would hurt diversity." I apologize for my crude language, but that's B.S. The parents argue (correctly, I should add) that if the standards were raised, the only persons missing out on MLK would be the same individuals who would do terrible at MLK, and wouldn't be in any shape for the better. As for what Register means by diversity, history hasn't been kind. He can't say "African-American" otherwise he'll be torched for being racist. No matter the charge, there is some truth in his words. Regardless, those who actually want to learn won't be affected by Dr. Register's opinions. Maybe the good doctor should get a look at what diversity really is.

This is diversity: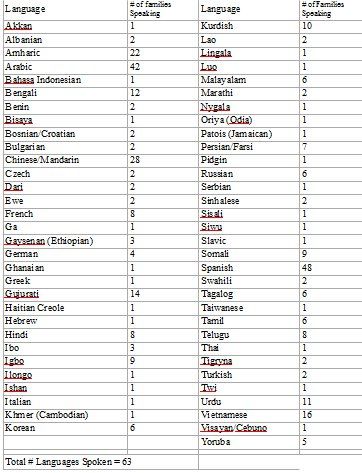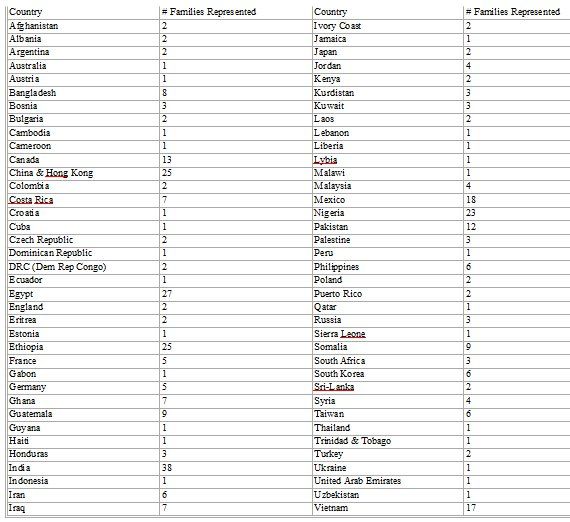 That's the foreign make-up of the student body at my school. Trust me, a raising of standards won't hurt Register's precious diversity plan. If anything, the students on the border line of getting (and who want to learn, unlike others) will do the extra work to succeed. His lack of faith in the students here in Nashville is astounding. No respect shown whatsoever.

If you're curious in how those meetings went, he sounded like a regular politician, dodging questions, and failing to offer any adequate answers. *Sigh*. Oh well....at least we stopped him from tearing my school apart. Minor victory. Now, if only MLK could go charter school. THAT would be nice.

Thanks for reading and feel free to leave comments, questions, and/or concerns below. I'll try to answer anything you may be unsure about!


Reader Comments
New Comment
Post Your Comments
Please sign in to post comments.
Not only will you be able to leave comments on this blog, but you'll also have the ability to upload and share your photos in our
Wunder Photos
section.
About Astrometeor
| | |
| --- | --- |
| | 17 years old, b-day is aug. 27. Go to school at MLK High in Nashville, TN. Love football, soccer, Frisbee, Scouts, and Science Olympiad. |
Tropical Blogs
Tropical Weather Stickers®
Local Weather
| | |
| --- | --- |
| | Partly Cloudy |
Previous Entries for 2014
Personal Weather Stations
Union Hill

Goodlettsville, TN

Elevation:

902

ft
Temperature:

52.7

°F
Dew Point:

35.6

°F
Humidity:
52%
Wind:

3.1

mph from the West
Wind Gust:

5.4

mph

Updated: 12:00 AM CDT on March 15, 2014
RiverGate

Goodlettsville, TN

Elevation:

515

ft
Temperature:

52.3

°F
Dew Point:

34.3

°F
Humidity:
50%
Wind:
Calm
Wind Gust:

0.0

mph

Updated: 12:00 AM CDT on March 15, 2014
Braxton Lane West

Hendersonville, TN

Elevation:

617

ft
Temperature:

48.0

°F
Dew Point:

23.6

°F
Humidity:
38%
Wind:
Calm
Wind Gust:

0.0

mph

Updated: 12:00 AM CDT on March 15, 2014