Happy New Year. 2013
By:

Alleyoops

, 2:51 PM GMT on December 26, 2012

+

1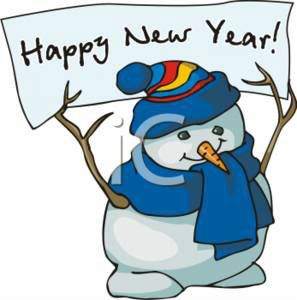 Here it is, New Year's Eve, 2012 is slowly slinking out and a bubbly new 2013 is bouncing in. We all have had a tough 2012 and here is hoping 2013 will be much better for all.

Without getting too political, perhaps this is the year, Americans will contact their elected representatives in the government to see that positive changes are implemented rather than being blocked by a few GOP reps who are stopping the going forward of the nation for the sake of their rich friends and supporters. Email, fax, send letters whatever it takes to get your rep to do a job he was elected to do and that is serve his voters and not the few in an income bracket none of us will ever see in our lifetime.

Bring jobs back to America rather than outsourcing. There is so much that needs to be done and we all must work together to achieve it. We were once a great nation, we can be it again by pulling together and not letting a few determine what they want. It's your labor, your sweat and tears, that make the US great, its time, it's taken back from the few ruling rich who sit back and enjoy the fruits of YOUR labor....

HAPPY 2013. May it be the turning point to bringing America back to the PEOPLE....
Reader Comments
New Comment
Post Your Comments
Please sign in to post comments.
Not only will you be able to leave comments on this blog, but you'll also have the ability to upload and share your photos in our
Wunder Photos
section.
About Alleyoops
Tropical Blogs
Tropical Weather Stickers®
Previous Entries for 2013