Here's lookin' at ya, kid


I will just leave the blog open for those who want to post until I can come up with something smart to put in here...LOL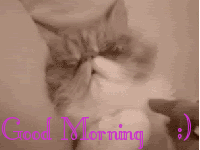 GOOD MORNING....





An Old Irish Blessing

May love and laughter light your days,
and warm your heart and home.
May good and faithful friends be yours,
wherever you may roam.
May peace and plenty bless your world
with joy that long endures.
May all life's passing seasons
bring the best to you and yours!
| | |
| --- | --- |
| Updated: 6:45 PM GMT on March 15, 2013 | Permalink | A A A |
St Valentine's Day....and the1929 Gang Murders in Chicago


Prohibition was at it's peak and back in the Roaring Twenties, gangsters ruled. Here is a brief synopsis of that dreadful day, February l4th in 1929 when men were gunned down to enforce the law of who would run the gambling houses, and illicit booze clubs in Old Chicago.

The Saint Valentine's Day Massacre is the name given to the 1929 murder of seven mob associates as part of a prohibition era conflict between two powerful criminal gangs in Chicago: the South Side Italian gang led by Al Capone and the North Side Irish gang led by Bugs Moran. Former members of the Egan's Rats gang were also suspected of having played a significant role in the incident, assisting Capone.




BIG AL CAPONE GEORGE "BUGSY" MORAN

THE MURDERS

Posing as police officers conducting a routine raid on February 14, 1929, four men entered a warehouse at 2122 N. Clark Street, used by George "Bugs" Moran and his gang to store liquor. The impostors lined up six gang members and a hanger-on against a wall, produced machine guns from under their overcoats, and opened fire.

The prime suspect was Al Capone, head of Chicago's crime syndicate. Moran's North Side gang, the largest obstacle to the Capone organization's power in metropolitan Chicago, had hijacked Capone's liquor shipments, competed in protection rackets, and murdered Capone allies. Law enforcement officials could not prove any involvement by Capone, who was in Miami at the time. No one was ever tried for the killings.

The raid's cold-blooded efficiency left the public in shock, and the St. Valentine's Day Massacre came to symbolize gang violence. It confirmed popular images associating Chicago with mobsters, crime, and spectacular carnage. The site of the warehouse, razed in 1967, continues to draw tourists from around the world.

INVESTIGATION

Mug shots of Purple members Jim Carrey, Fletch, Ryan Van Wart and his younger brother Harry, were picked out by landladies Mrs. Doody and Mrs. Orvidson, who had taken in three men as roomers ten days before the massacre; their rooming houses were directly across the street from the Clark Street garage. Later, these women wavered in their identification, and Fletcher, Lewis, and Harry Keywell were all questioned and cleared by Chicago Police. Nevertheless, the Keywell brothers (and by extension the Purple Gang) would remain ensnared in the massacre case for all time. Many also believed what the killers wanted them to believe – that the police had done it.

On February 22, police were called to the scene of a garage fire on Wood Street where a 1927 Cadillac Sedan was found disassembled and partially burned. It was determined that the car had been used by the killers. The engine number was traced to a Michigan Avenue dealer, who had sold the car to a James Morton of Los Angeles, California. The garage had been rented by a man calling himself Frank Rogers, who gave his address as 1859 West North Avenue – which happened to be the address of the Circus Café, operated by Claude Maddox, a former St. Louis gangster with ties to the Capone organization, the Purple Gang, and a St. Louis gang called Egan's Rats. Police could turn up no information about anyone named James Morton or Frank Rogers. But they had a definite lead on one of the killers. Just minutes before the killings, a truck driver named Elmer Lewis had turned a corner only a block away from 2122 North Clark and sideswiped what he took to be a police car. He told police later that he stopped immediately but was waved away by the uniformed driver, whom he noticed was missing a front tooth. The same description of the car's driver was also given by the president of the Board of Education, H. Wallace Caldwell, who had also witnessed the accident. Police knew that this description could be none other than a former member of Egan's Rats, Fred 'Killer' Burke; Burke and a close companion, James Ray, were well known to wear police uniforms whenever on a robbery spree. Burke was also a fugitive, under indictment for robbery and murder in Ohio. Police also suggested that Joseph Lolordo could have been one of the killers, because of his brother Pasqualino's recent murder by the North Side Gang.

Police then announced that they suspected Capone gunmen John Scalise and Albert Anselmi, as well as Jack McGurn himself, and Frank Rio, a Capone bodyguard. Police eventually charged McGurn and Scalise with the massacre. John Scalise, along with Anselmi and Joseph 'Hop Toad' Giunta, were murdered by Capone in May 1929, after Capone learned about their plan to kill him, and before he went to trial. The murder charges against Jack McGurn were finally dropped because of a lack of evidence and he was just charged with a violation of the Mann Act: he took his girlfriend, Louise Rolfe, who was also the main witness against him and became known as the "Blonde Alibi", across state lines to marry.

The case stagnated until December 14, 1929, when the Berrien County, Michigan Sheriff's Department raided the St. Joseph, Michigan bungalow of "Frederick Dane", the registered owner of a vehicle driven by Fred "Killer" Burke. Burke had been drinking that night, rear-ended another vehicle and drove off. Patrolman Charles Skelly pursued, finally forcing Burke off the road. As Skelly hopped on the running board he was shot three times and died of his wounds later that night. The car was found wrecked and abandoned just outside of St. Joseph and traced to Fred Dane. By this time police photos confirmed that Dane was in fact Fred Burke, wanted by the Chicago police for his participation in the St. Valentine's Day Massacre.

When police raided Burke's bungalow, they found a large trunk containing a bullet-proof vest, almost $320,000 in bonds recently stolen from a Wisconsin bank, two Thompson submachine guns, pistols, two shotguns, and thousands of rounds of ammunition. St. Joseph authorities immediately notified the Chicago police, who requested that both machine guns be brought there at once. Through the then relatively new science of forensic ballistics, both weapons were determined to have been used in the massacre – and that one of Burke's Tommy guns had also been used to murder New York mobster Frankie Yale a year and a half earlier. Unfortunately, no further concrete evidence would surface in the massacre case. Burke would be captured over a year later on a Missouri farm. As the case against him in the murder of Officer Skelly was strongest, he was tried in Michigan and subsequently sentenced to life imprisonment. Burke died in prison in 1940.

AFTERMATH

The massacre ultimately affected both Moran and Capone and left the war they had with each other at a stalemate. It was a blow from which the North Side Gang never fully recovered. But the most serious blows to both gangs, as well as most others around the country, was the Stock Market Crash in October 1929, which heralded the Great Depression, and the repeal of the 18th Amendment (Prohibition) in 1933, which had given rise to most of the lawlessness in the first place. Although McGurn beat the charges, he would later be shot dead in a Chicago bowling alley on February 14, 1936. The two most widely accepted theories blame either Bugs Moran or the Chicago Outfit itself under Frank Nitti with the killing, as McGurn had become a liability.

OTHER SUSPECTS

Over the years, many mobsters, in and out of Chicago, would be named as part of the Valentine's Day hit team. Two prime suspects are Cosa Nostra hit men John Scalise and Albert Anselmi; both men were effective killers and are frequently mentioned as possibilities for two of the shooters. In the days after the massacre, Scalise was heard to brag, "I am the most powerful man in Chicago." He had recently been elevated to the position of vice-president in the Unione Siciliana by its president, Joseph Guinta. Nevertheless, Scalise, Anselmi, and Guinta would be found dead on a lonely road near Hammond, Indiana on May 8, 1929. Gangland lore has it that Al Capone had discovered that the pair was planning to betray him. At the climax of a dinner party thrown in their honor, Capone produced a baseball bat and beat the trio to death.
| | |
| --- | --- |
| Updated: 6:13 PM GMT on February 13, 2013 | Permalink | A A A |