McNamara's Case THE END
Now I know many love watching TV programs like CSI, Law and Order, Criminal Minds etc so I thought I would put up a blog where anyone can participate in the storyline... I will proceed to introduce you to the main characters of the story and give you a little insight into where the story will take us...I will also post rules for those who wish to participate...yes we must have some rules...

The Setting: A small town in Maine in mid winter. Recent snowstorm has left l0 inches of snow and more is on the way.

The circumstances: the body a female subject has been found in a old logging cabin in the woods by a group of hikers. Our hero, a 20 yr veteran of the force, is on his way with a deputy to the site where state law enforcement has set up a perimeter around the cabin...because of jurisdiction, our hero who is well known for solving the most gruesome of crimes is called in as head investigator...


Three Main Characters:

John McNamara....20 yr veteran of the state police, prior to that had worked criminal investigations for the Boston Police dept as a detective with a senior partner who taught him everything he needed to know to be a great criminalist. Before joining the police force, he spent 3 yrs fighting the Viet Cong. He is a lonely man who has turned to the bottle since his wife died.

Commander Dale Stevenson....McNamara's boss.... 59 yrs old, head of the homicide investigations within the state. A no nonsense position held by appointment from the commissioner of the state. Mean tempered but efficient, has political aspirations and would like to see this case give him the leverage into politics...


Jonathon Roberts....recently executed for the gruesome deaths of 7 women across the New England states and Florida. Extradited to the State of Florida after McNamara's successful capture 2 yrs prior in Maine for a homicide committed there by him....He maintained his innocence right up to the time of execution. A case that still haunts McNamara to this day.

Unknown individual....a copy cat murderer or the original....

Rules of the game:

l. you can take one of these characters and build on them, the circumstances they are facing etc during this investigation...if you were that person what would you be doing, who would you be talking to etc etc

2. You can add characters to the storyline as long as they follow with investigative procedure

3. Keep it clean, free from profanity. Be smart, think ahead and plan what you are going to do next. Include roadblocks in the investigation as you would in a real police investigation...most of all have Fun....

4. PLEASE NOTE: All entries that do not relate to the story at hand will be removed...



free web counters






by ColoradoKat on March 02, 2008

Alleyoops is fire and ice,
One part Hot to three parts Nice,
Sensible, silly, caring & smart,
Writer of Stories, Queen of the Fart.
The kind of Friend a girl is glad to find.
To men, the kind that blows their mind.



| | |
| --- | --- |
| Updated: 12:27 PM GMT on March 13, 2008 | Permalink | A A A |
New Fun blog this afternoon





With Valentine's Day just around the corner, what could be more fitting than some Romantic poems?


Our Endless Love
© By Melissa Tamberella


STORY OF A LONELY GIRL LOOKING FOR LOVE.

In the hour before the morn
I walk past your door
I send a special prayer
To the room we both adore
And though my mind is in there with you
My body takes me home.

I wish for a love
But have none of my own

So welcome me love
My name is lonely
I tell you boy
I think of you only

In times when we have trouble
And we left each other down
I know we can make it babe
Just as long as you're around

So welcome me love
My name is lonely
I tell you baby
I think of you only
only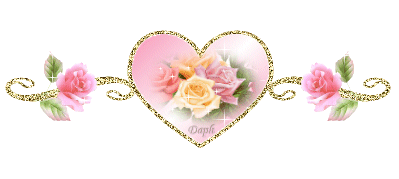 And Then There Was You
© By Cassandra S. McFall

So cold and dark, so empty and alone,
Never knowing what real love was.

So fragile and closed, so hateful and cruel, never to open my heart to anyone, and then there was you.
So scared, so new, not knowing what was to come, I gave you what little I had left. Hoping that you would want me the way that I am. Timid and frightend, wanting to love again, and then there was you.

A little relief from the beating that my heart took, trying to remember what it was like. You showed me that it was real and true, you touch so gentle, you saw right through.
All the pain and distrust disappeared that day, the love that consumed me felt so perfect and so right. Still hesitant to let anyone see who I really was, and then there was you.

Believing in me, trusting me, loving me unconditionally, letting go of all the fear, anger, and regret. Knowing that it is ok just to be who I am.
Crying, laughing, talking, sharing emotions that I tried to hide for so long, All because there was you.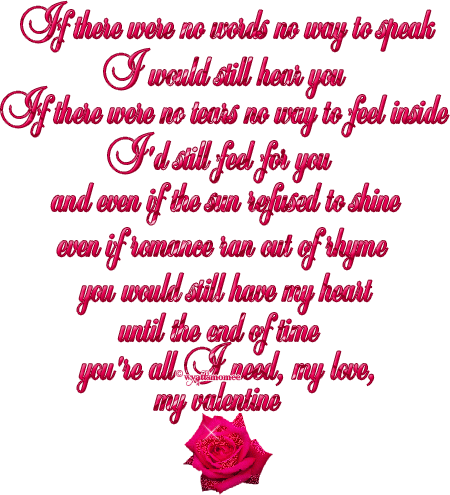 free web counters
| | |
| --- | --- |
| Updated: 4:44 PM GMT on February 16, 2008 | Permalink | A A A |
Be a Donor....Save a Life...

For the lives lost in last nights Tornadoes in the South.






Which organs can be donated?

Currently, someone may be able to donate his or her heart, kidneys, liver, lungs, pancreas, and intestines, depending on their age, medical condition and circumstances at the time of death. Each organ is evaluated for possible donation individually. Many patients who are organ donors may also be candidates for tissue donation following the organ recovery.

Which tissues can be donated?

Many classifications of tissue may be donated once the legal next of kin grants permission (consent) for donation:

Whole eyes or corneas may be donated to provide the gift of sight.

Hearts may be donated for human heart valves.

Cardiovascular tissue, which includes the thoracic aorta, the abdominal aorta with iliac arteries, saphenous veins, and femoral vessels, may be donated to restore compromised blood circulation.

Bone and soft musculoskeletal tissue, such as ligaments, may be donated for orthopedic and spinal surgeries and sports medicine injuries.

Skin may be donated to promote healing and prevent infection in critically burned individuals.

Organ and Tissue Donation FAQ





Q: Which Organs Can Be Donated?

A: Currently, someone may be able to donate his or her heart, kidneys, liver, lungs, pancreas, and small intestine depending on their age, medical condition and circumstances at the time of death. Each organ is evaluated for possible donation individually. Many patients who are organ donors may also be candidates for tissue donation following the organ recovery.


Q: Who can become an organ donor?
A: All people - regardless of age - can be considered as potential organ donors. Each patient is considered individually after death has been declared. You simply must let your family know that your wishes are to become a donor.

Q: Is there an age limit to be able to donate?
A: There is no age limit for organ donation. The Donor Network has successfully procured organs from donors as young as a few days to adults in their 90s. A patient's medical history is more important than the age of the donor. If a patient has a normal functioning organ and is in good health, then organ donation is certainly an option.

Q: What kind of diseases affect donation?
A: Presence of active cancer, active HIV or active infection would absolutely rule-out donation. If a person has a history of Hepatitis, more information would need to be obtained at the time of death. Patients who have Hepatitis C may still donate organs to a patient who also has Hepatitis C. The same is true for Hepatitis B - but this happens less frequently.

Q: Will my decision affect my medical care?
A: No. There are strict legal guidelines that must be carefully followed before brain death can be declared and organs removed. The doctors who treat a patient at the time of death are in no way involved with those responsible for organ removal. Organ donation is considered only after every effort has been made to save the patient's life.

Q: When must organs be removed?
A: Organs must be removed as soon as possible after the determination of brain death, while circulation is being maintained artificially. Tissue may be removed within 12 to 24 hours.

Q: Will organ donation interfere with funeral arrangements?
A: Organ donation does not disfigure the body or delay funeral arrangements. The organs are removed with respect in an operating room under sterile conditions.

Q: How is a potential recipient identified?
A: The United Network for Organ Sharing (UNOS) maintains a national computerized list of donors and candidates for transplant. Recipients are identified through a comprehensive evaluation of medical compatibility, including size and blood type, medical urgency and location. The social or financial situations of the recipients are not factors in determining who receives a transplant.

Q: Will the recipient know who donated the organ?
A: The identity of the donor and the donor's family are guarded. A recipient can know the donor's sex, approximate age and state in which he/she lived. The identity of the recipient is also protected.

Which factors are considered, (and in what order), when you decide who gets an available organ donation?
A: Organs are placed according to six standard criteria.

1. Severity of illness
2. Time waiting (when were they placed on the list)
3. Blood type
4. Tissue Type
5. Size ( Organs must fit properly in the thoracic cavity).

6. Location ( Placement in the nation goes according to regions. New York is in UNOS Region 9. Therefore, when we recover organs in New York , we make every effort to place them in New York . The number of miles away from the transplant center are included in the patient's placement criteria on the list.)


How to Become a Donor

STEP 1: Sign Your Driver's License or Non-Driver ID.

STEP 2: Enroll in your State Organ and Tissue Donor Registry

STEP 3: Discuss your decision with your family.








Create your own visitor map!
| | |
| --- | --- |
| Updated: 5:39 PM GMT on February 12, 2008 | Permalink | A A A |